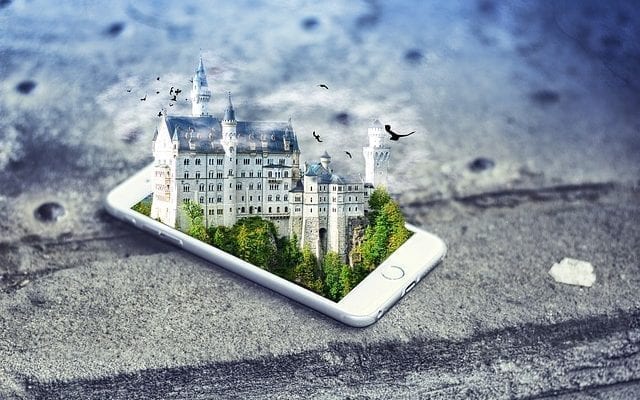 Lifestyle
The Best Augmented Reality Games for iOS and Android
By
|
Augmented reality (AR) technology has long been a futuristic concept, but in today's age, there are a wide selection of mobile games that allow you to take advantage of a whole new digital world superimposed in real-life. These apps are filled with interactive maps overlays, virtual playgrounds, and massive multiplayer skirmishes infused with digital elements. AR games are being rolled out on iOS and Android by the dozen, so here are the best games you can check out right now.
SketchAR
For those who are like me – awful at drawing, but have always wanted to learn to improve their artistic skills – SketchAR is here to help you with that. The app is essentially tracing sketches using AR, with the users plotting a couple circles on a piece of paper, then choosing one of the preloaded sketches. While it may be a little awkward at first, SketchAR is a fun and simple way to practice drawing techniques without the struggle of just watching tutorials. SketchAR is available for both iOS and Android, and is free to download.
Ingress
One of Google's first entry into the AR game market, Ingress, is an exciting MMO that places players into two separate factions, and has them compete for control over virtual territories. Players will need to gain Exotic Matter by walking around, which can be used to take over enemies' virtual portals. Once three or more portals have been taken under control by players, they will gain authority of the area between the portals. The game is rich with a continuing sci-fi narrative, and is heavily based upon team strategy. Ingress is available for iOS and Android, and is free to download.
Genesis AR
If you've ever wished you could watch miniature monsters battle it out on the surface of the table in front of you, Genesis AR fulfills that childlike dream. One of the most successful games of all time on Kickstarter, the app allows users to play as a "Riftlord" who has the power to battle the evil minions of Rharkon. By pointing your phone at any flat surface, you'll be able to battle your foes in real time, just as if miniature figures were coming to life in front of you. The developers have big plans for the game to feature a vast multiplayer dynamic, but some features are still in development. For the time being, you can check it out on iOS and Android for free.
Zombies GO!
Our obsession with zombies isn't going away anytime soon, and with Zombies GO!, you'll be able to utilize AR to give you a frightening new way to battle against the undead. The game gives you the chance to fight against the zombie apocalypse just about anywhere you want. Taking a stroll through the park? Fire up the game and hold your phone out, and your world will come alive with digital zombies out to get you. Use a variety of weapons to protect yourself from the bloodthirsty undead, or turn on the game's safe mode, and see what it's like to stroll through a world full of zombies. The app is available on iOS and is free to download.
Ghost Snap AR Horror Survival
For those who have a propensity for the paranormal, this game will turn your own home into a house straight out of a horror film. AR will change your environment into something you'd see on a ghost hunting show, but this time you'll actually find evidence of dark entities haunting the air around you. This one is definitely not for the faint of heart, but can be fun when played in groups at night in a dark home. The game is available on Android and is free to download.