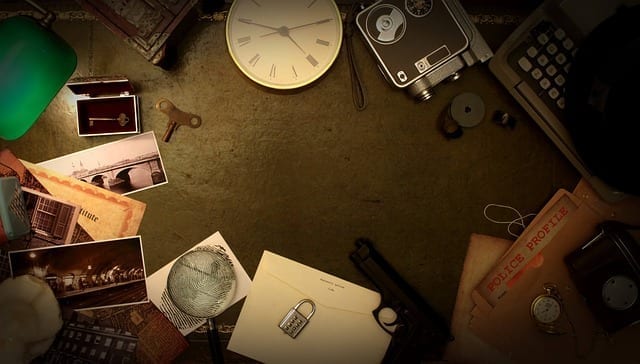 Entertainment & Events
Escape Rooms in San Diego That You Have to Try
By
|
If you enjoy turning on your inner detective and solving mental and physical challenges, then escape rooms might be your next exciting adventure. Escape rooms consist of a group of people who are placed in a fully interactive environment and are tasked with solving the mystery of escaping by decoding various puzzles and riddles. Escape rooms can be great team building exercises, with many companies utilizing their services to strengthen their employee relationships through teamwork. Here are some of the best escape rooms in San Diego that you have to check out.
Located on the border of Little Italy and Downtown, Enigma HQ takes the escape concept to an entirely new level. Their use of cinematic video effects, cueing software, and puzzles integrated into a narrative makes for a fully immersive experience. In The Lazarus Crystal escape room mission, you and your team are tasked with recovering a mysterious crystal stolen by an ex-Enigma HQ agent, and along the way, you'll face a variety of daunting challenges that are sure to test the mental and physical fortitude of your group.
With plenty of thrills to go around, be ready to bring your A-game when you visit The Entrapment. In their Disappearance at Fogmore Manor, your team is introduced to an elaborate story of a vanished business partner who left behind only a strange note your clue. With only 60 minutes to follow the trail, your only options are finding him or be trapped forever. Okay, maybe not forever, but it helps to immerse yourself in the narrative! This escape room is known for being one of the most high-tech and immersive in San Diego, and is said to be one of the most challenging.
Featured on US Weekly, this escape room provider offers five separate rooms at their two locations in San Diego and San Marcos. Their new High School Detention challenge puts you in the shoes of a soon to be high school graduate that needs to get their grades up before it's too late. With only 60 minutes, you must figure out how to sneak into the Principal's office and change them without getting caught. This challenge even features 2 rooms so you can race against your friends. If you want something a little more challenging, check out their Last Will & Testament room, where your tasked with solving the puzzle of your late great uncle's secret society before its promised riches are lost forever.  
With three different escape challenges to choose from, Quicksand is a traditional escape room, focusing more on old fashioned puzzles without the high tech jazz. The atmosphere and decor of the rooms are charmingly fitting, and revolve around the themes of each game. In their Diner escape room, you're transported to a retro local diner where you have one hour to pull of a heist with the mob. In their Chinatown room, you are tasked with finding evidence of an underground Chinese drug smuggling ring without getting caught.