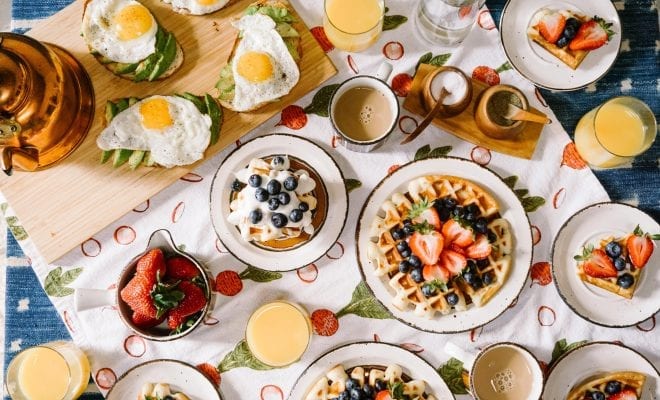 Dining
Cure Your NYE Hangover at these Brunch Spots Open on New Years Day
By
|
After ringing in not just a new year but a brand new decade, it's totally understandable that you might not be feeling too hot the following morning. If your hangover has reached biblical proportions and you need some relief, a good brunch is just what you need. Here are the brunch spots open on New Year's Day where you can cure that hangover in no time.
Crushed – Pacific Beach
This coastal brunch spot is a favorite among locals and for good reason. Their menu features inspiration from American, Mexican, and Italian cuisines, along with a stellar selection of craft beers and mimosas if you're trying to beat back your hangover that way.
Cafe 222 – Marina District
What hangover? This will be the exact question you pose to yourself after digging into a delicious brunch as Cafe 222. Try Pecan Waffle, toasted to a golden brown perfection and topped with roasted pecans and warm maple syrup.
You can never go wrong with a warm breakfast burrito to cure your hangover blues, and Blind Burro is just the place to do that for you. Of course, they have other great options like avocado toast or Chorizo tacos for you to much on.
True Food Kitchen – Westfield UTC and Fashion Valley Mall
After a night of making questionable choices, you may be looking to enter the new year on a healthy note. True Food Kitchen is the place to be for your New Year's Day brunch. Enjoy seasonal fare with ingredients at the peak of their freshness for an unparalleled experience.
Snooze A.M. – Del Mar, Hillcrest, and La Jolla
You deserve a top-notch brunch and Snooze A.M. knows it. Not only are the minds behind Snooze A.M. bringing you quality food, they have an unwavering dedication to providing reliably sourced ingredients in a sustainable way.