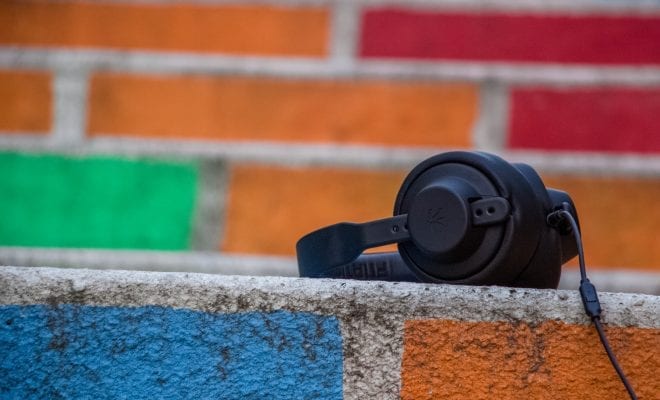 Music
The Best Albums of 2019
By
|
2019 has been quite the year for music, blessing us with tons of excellent albums for our listening pleasure. To recap, we've rounded up the best albums of the year that changed the game for us.
Michael Kiwanuka – Kiwanuka
Kiwanuka is a glimpse into the mind one of the brightest stars in the soul genre, chock full of introspection into themes ranging from love to civil rights. It manages to carve out a unique retro-soul sound with just enough edge to strike a balance that is rare amongst albums nowadays.
Miranda Lambert – Wildcard
When it comes to spitfire country music, Miranda Lambert has the market cornered. With Wildcard, she in rare form, parlaying her wit with her wisdom to make an album that is full of revelatory lifelong advice.
Khalid – Free Spirit
It is greatly apparent that Khalid is growing into his music with his 17-track Free Spirit. Coming in with bigger production than ever, Free Spirit succeeds in continuing to prove that Khalid is one of the top names in pop music, pulling in big-name features like Disclosure and John Mayer.
Clairo – Immunity
21-year old singer-songwriter Clairo lays it all out to bare in her debut album, Immunity, broaching into topics like sexuality and suicide. It is raw to the highest degree, accentuated by elaborate underlying production and driven with songs that will certainly become indie anthems in the years to come.
FKA Twigs – Magdalene
Twigs has returned with her second album, delving further into the mystique she has created with her music. MAGDALENE's production is a masterful accomplishment in generating an overwhelming outpouring of emotion when listening. If there's one thing we've learned with FKA Twigs, it's that we never know what to expect her music is going to evolve into, and MAGDALENE is just another fascinating stop on this journey of hers.
Tyler, the Creator – IGOR
A controversial character within the world of hip-hop early on in his career, Tyler, the Creator has shed the shock value in favor of something fresh and refined. IGOR is a transition to an R&B sound for the eccentric rapper, layering each track with smooth instrumentals and a complexity that makes for a sublime listen. 
Billie Eilish – When We All Fall Asleep, Where Do We Go?
She may be a teen, but Billie Eilish has already proven to be one of the leading creative minds of music in 2019. Whether it be the cutting-edge energy fused into "you should see me in a crown," or the desolate yet profound lyrics of "xanny" Eilish has shown that her work is in the industry is only just beginning.
Post Malone – Hollywood's Bleeding
Genre-bending in its own right, we never thought we'd hear an album with features from both Travis Scott and Ozzie Ozbourne, but here we are. Hollywood's Bleeding is a collage of musical influences including pop, rock. R&B, and hip-hop, producing an excellent selection of trap ballads, pop-leaning cuts, and emotional anthems. 
Maggie Rogers – Heard It in a Past Life
Rogers has proven that her talent more than qualities the hype surrounding her meteoric rise in the music biz. Her debut showcases her full range of abilities, with each track given a healthy dose of sophistication. Her voice would be perfect over a simple stripped beat, but these tracks rhythmically flow as they progress through a whimsical variety of sounds.
DaBaby – Kirk
The second release for DaBaby in an otherwise red hot year for the rapper also turns out to be his finest. There is no question that Kirk was one of the greats coming out of hip-hop this year, and DaBaby is setting himself up to takeover the game come 2020.