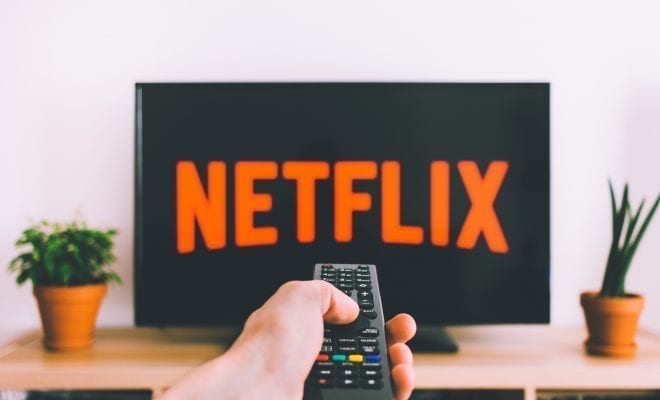 Movies
What's Coming to Netflix in May
By
|
May is shaping up to be another major month for new Netflix originals being released to the streaming service. Let's take a look at the titles on Netflix you should look out for this month.

Extremely Wicked, Shockingly Evil and Vile – May 3
Zac Efron will be making his Netflix debut in this highly anticipated Ted Bundy biopic. The film is based on true events that took place during the serial killer reign of terror in the '70s. From the looks of it, it seems like Zac Efron truly takes on the role of Ted Bundy to a scary degree, making this movie a must-see.

Dead to Me – May 3
After the death of her husband, widow Jen meets Judy, a fellow widow, as their relationship develops through their mutual experiences. This black comedy starring Christina Applegate and Linda Cardellini looks like it teeters precariously on the edge of funny and dark, striking a perfect balance.

The Society – May 10
When the teenagers of wealthy town wake up one morning, they find all of the adults and children have mysteriously disappeared. Seemingly transported into a perfect replica of the town they call home, they find themselves trapped in a thick forest unable to escape. Before long, chaos begins to consume the town, and it seems there is no one coming to save them.

Wine County – May 10
This star-studded film will see SNL team Amy Poehler, Maya Rudolph, Tina Fey, Rachel Dratch, and Ana Gasteyer, as the ladies celebrate a 50th birthday party that quickly devolves into craziness.

The Perfection – May 24
This new horror/thriller has been dubbed the "Hottest Film You Haven't Heard of Yet." The movie follows a cello player who's endless strive to become the best she can be begins to take a sinister turn.

When They See Us – May 31
This limited series follows the story of the "Central Park Five" and the boys who were convicted for a crime they were eventually exonerated for. The series boasts an impressive cast, and is sure to shed some light on this horrific ordeal that is a still a stain on U.S. judicial history.

For a full list of new titles coming in May, head over here.