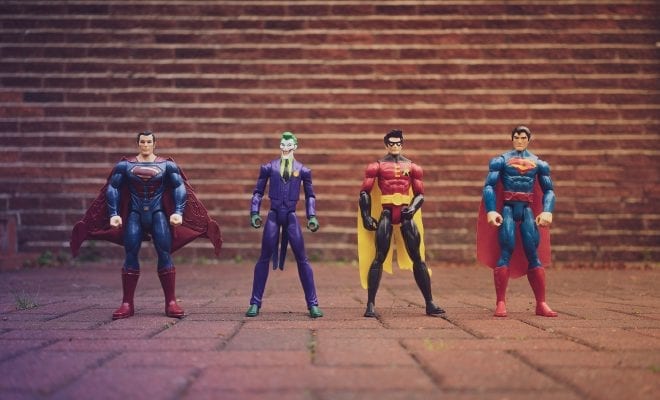 TV
Best Shows for Superhero Lovers
By
|
Marvel really kick-started a superhero fever with its 20+ movies and now we can hardly get enough of our favorite heroes on screen. The superhero genre has birthed some seriously quality TV shows, quickly becoming a preferred medium for more exciting content. If you can't get enough action-packed superhero excitement, you might want to check out these shows.
Gotham
In one of the more gritty depictions of the city of Batman, Gotham explores the city's dark history during a time where Bruce Wayne is just a boy. We get to see a variety of characters and their origins explores, including titular Batman villains like The Riddler, Penguin, Bane, and the Joker. Gotham is simply pure superhero fun, and each season manages to ascend to greater levels of insanity, which by any account, is awesome. 
Where to watch: Netflix
Jessica Jones
Jessica Jones tells the story of a superhero that has fallen prey to a monster, creating deep dysfunction requiring her to crawl her way out of. Instead of portraying a superhero as a character that has it all, we are given a woman that is deeply flawed due to her past. Krysten Ritter absolutely knocks it out of the park as Jessica Jones. 
Where to watch: Netflix
The Boys
Based on the series of comics, The Boys is a wildly refreshing take on the superhero genre. Set in a world where superheroes have become corporatized, we are shown that superheroes may not be as super as we are made to believe. After we see Hugh Campbell's girlfriend killed by an unwitting superhero, he joins up with the enigmatic Billy Butcher to exact revenge.
Where to watch: Amazon Prime Video
Daredevil
Perhaps the best superhero drama to grace the small screen, Daredevil is a masterful example of how great the superhero genre can be. Daredevil can be dark, brutal, moving, and beautiful, a nice change from the usual when it comes to the portrayal of superheroes. Charlie Cox stars as Matt Murdcok, a blind lawyer of Hell's Kitchen who also happens to be Daredevil, a powerful hero that swears to do good in a city overrun with crime. Daredevil is one of those rare shows that manages to improve with each season, so I highly recommend giving it a shot.
Where to watch: Netflix
Legion
This is a superhero show unlike any other out right now. Legion follows the life of David Haller, son of X-Men founder Charles Xavier. Haller is a young mutant that suffers from multiple personality disorders and using his psychological problems, Legion creates a mind-bending series that is intensely trippy and cerebral. Each episode manages to subvert any expectations completely absorbing you into the unfolding drama. 
Where to watch: Hulu, YouTube TV