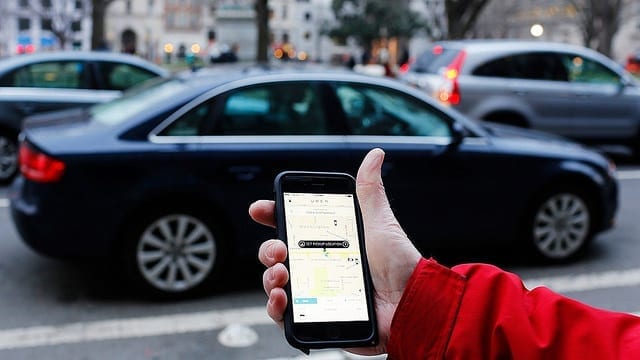 Uber Application by Mark Warner via CC 2.0
News
"Vomit Fraud" is the Newest Uber Scam
By
|
Beware: Uber Drivers are Committing 'Vomit Fraud' and Scamming Riders for Cleaning Fees up to $150.00
Uber drivers often find themselves in unpredictable situations, especially when the possibility of your passengers, um, making a mess in your backseat after a long night of drinking. A news report out of Miami is showing that some Uber customers are getting hit with fees from throwing up in the car, a practice now being deemed as "vomit fraud."
Uber's well-known policy is that if passengers cause damage or make a significant mess of any kind in a driver's vehicle, they can be charged anywhere from $80 to $150 depending on the severity of the damage. When this happens, the rider will get a notification saying that an "adjustment" has been added to their bill, with a reason given for why the fee was included along with photos of the incident as proof.
However, as the Miami Herald reports, there have been an increasing amount of instances where customers are being charged this high fee, despite not being drunk, messy, or even in the Uber in some cases. It seems that a group of unscrupulous drivers is submitting fraudulent photos of vomit by either using an old photo of one incident or by using fake vomit or stock photos.
This nightmare of a situation is only exacerbated by the excruciating experience of trying to deal with Uber's customer service. As reported by the Herald, William Kennedy said he was wrongly billed for cleaning fees twice in one night. After "numerous emails" in the attempt to fight the charges, he was reimbursed for the situation.
The big issue with this is that many people neglect to check their bank account after a trip with Uber, and don't even open the ride-hailing app again until they need another ride at a later date. A spokesperson for Uber told the Herald "with 15 million trips a day, Uber is unfortunately not immune to these types of incidents."
I spoke with Riley Everett, a graduate student in North County, who experienced "vomit fraud" in late 2017. He told me, "I called an Uber from a bar late at night, and was picked up and taken home without incident. Two days later when I checked my bank account, I noticed the charge for my ride totaled over $100." He continued, "Uber's customer support took over a week to finally reimburse me. The lack of communication was extremely irritating."
This is a sad reality for a service that can be so helpful for getting people who choose to enjoy a few drinks and just want to get home safely and responsibly. Be aware of phony "vomit fraud" and be conscious of opening your app afterward to confirm the charges for your ride.