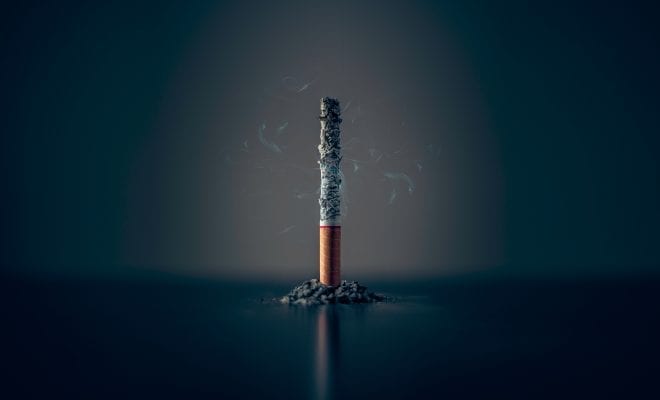 News
U.S. Cigarette Use Reaches Historic Low
By
|
Cigarette smoking has reached a new low in the United States according to a report released by the Centers for Disease Control and Prevention. The organization, which has been collecting data pertaining to cigarette use since 1965, attributes the decline to a variety of public interventions, smoke-free policies, and the rising prices of tobacco.
According to the report, nearly 48 million Americans used tobacco products in 2017, which is down 14 % from the total figure of the mid-1960s. The study, conducted in coordination with the National Health Interview Survey, included a 2017 sample of 26,742 adults and had a response rate of 53 %. The report states the data is from "an annual, nationally representative, in-person survey of the non-institutionalized U.S. civilian population."
Of the five types of tobacco assessed in the study, there was a sharp decline in the current use of combustible tobacco, in that of cigarettes, cigars, and pipes. Smokeless tobacco also saw a decline, which includes dip and snuff.
"The good news is that cigarette smoking has reached unprecedented lows, which is a tremendous public health win," said Brian King, senior author of the report and deputy director for research translation at the CDC's Office on Smoking and Health. He adds, "On balance, we still have some public health hurdles in that there is still 47 million Americans that are using some form of tobacco products, and we still have significant disparities among the groups in the country in terms of tobacco product use."
As for the Americans that are still using tobacco products, 14 % are still smoking cigarettes, with 3.8 % smoking cigars, and 2.8 % using e-cigarettes. Data shows that males have a higher prevalence of tobacco use than females, and those aged 25-44 are the demographic that use tobacco products the most (22.5%). Southerners and Mid-westerners smoked more than those in the West and Northeast.
Cigarettes continue to be the leading cause of disease and death for tobacco products, but with the increased use of e-cigarettes, the CDC is exploring further research into the health concerns of their use. Thanks to popular brands like Juul and Blu, e-cigarettes are becoming extremely popular with younger demographics, an issue that has attracted the attention of politicians and health officials alike.