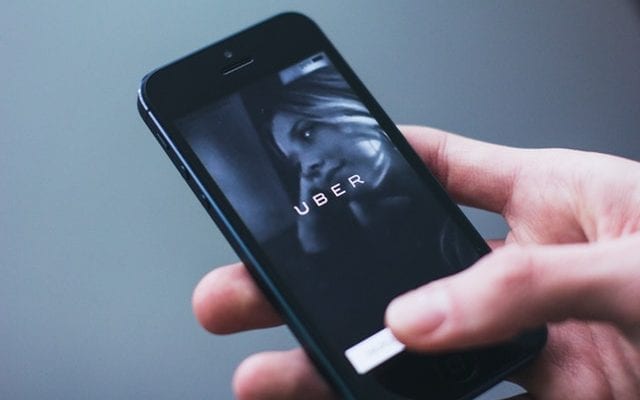 News
The Future of Uber
By
|
Uber has come a long way from its beginnings as a company, managing to become a synonymous aspect in our everyday lives. Despite being used by millions of people everyday, Uber had an extremely tough 2017, with the company facing multiple lawsuits, loss in revenue, and a shakeup in their corporate structure. The company burned through billions in cash in pursuit of research & development into self driving cars, while simultaneously alienating its thousands of drivers, many of which make their living driving for the rideshare giant. In fact, they have reported losses upwards of several billion dollars, and have yet to turn a profit despite an initial valuation of $60+ billion.
In his incoming address to the company in August of last year, new CEO Dara Khosrowshahi vowed to make major changes to the company, in hopes of turning it around. He intends to focus on "paying the bills" with utilizing the core business of Uber. They have also implemented many new futures to regain the trust they had lost with their drivers. This included finally giving the option for riders to tip their driver in app. This was a highly requested feature that was previously only available with competitor Lyft. Uber plans to have their initial public offering, or IPO, in early 2019, in hopes to gain new considerable investment.
While Uber has suffered significant scandal in the past year, its position in the ride sharing economy is strong. It has completely reshaped the industry as a whole, and its significance in everyday lives have done more than traditional taxi services have ever done. Uber has brought down prices considerably, making it easier for riders to utilize its services, and detracting customers from paying for more expensive traditional taxi services. Uber has also introduced UberPool, which allows riders to ride with other passengers who are going to similar destinations, for a reduced price.
In line with their commitment to innovation, Uber is exploring several new technologies that will allow them to continue to affect the transportation industry. One of these innovations is called Uber Elevate. By utilizing vertical take-off and landing (VTOL) aircraft, Uber hopes to implement an on-demand aviation service, which will allow people to take to the skies in order to travel to their destinations. The aircraft they plan to use are able to seamlessly vertically take-off, similar to a military jet or helicopter. By building a new airspace through countless urban areas, it opens up a whole new world of potential transportation.
Another innovation Uber has been actively pursuing is self-driving cars, albeit to much controversy. Self-driving cars are a ridesharing companies dream, allowing them a completely autonomous fleet of cars that are not reliant on any driver, which means they could completely cut out the need for compensating actual employees. This has been widely unpopular with current Uber drivers, who feel their time driving for this company is limited. Despite this, Uber has moved forward with plans to purchase over 24,000 cars from Volvo, with the goal of utilizing them for a self-driving car test program that has since been rolled-out to several U.S. cities.