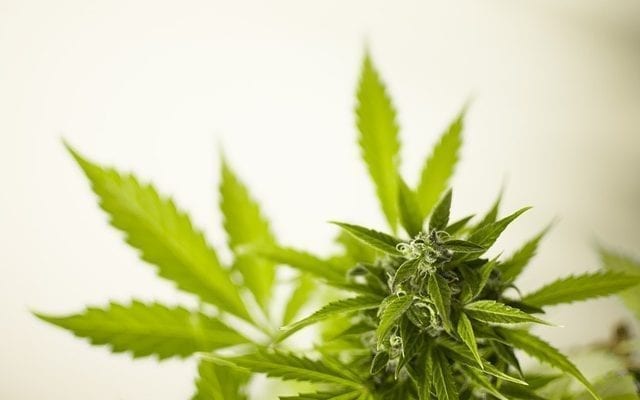 News
The FDA Approves the First Cannabis-Based Medicine
By
|
The FDA announced its approval of a new cannabis-derived drug called Epidiolex that will be used to treat those who suffer from two rare and serious forms of epilepsy, Lennox-Gastaut syndrome and Dravet syndrome. Both conditions begin in early childhood but can persist throughout adulthood, severely impacting patients quality of life.  
The drug is made from purified cannabidiol, or CBD, a wondrous compound found in the cannabis plant. CBD has been proven to have many medical applications, including pain-relief, combating anxiety, reducing the risk of diabetes, treating sleep issues, and in the case, helping treat seizures. Unlike psychoactive THC, CBD does not cause a high.
The FDA says this is the first drug of its kind approved in the U.S. that contains a purified substance derived from the cannabis plant. While there have been several drugs made from a synthetic version of THC and other chemical compounds from marijuana, this is the first that comes naturally from the plant itself.
Currently, CBD is still a Schedule I substance, meaning it is classified as a substance that has a high potential for abuse and no medical applications. This classification conflicts with the FDA's approval of its medicinal use, and signals hope that this compound will soon find its way off the DEA's list.
As reported by NPR, FDA Commissioner Scott Gottlieb stated during a call, "This approval serves as a reminder that advancing sound development programs that properly evaluate active ingredients contained in marijuana can lead to important medical therapies."
Billy Dunn, M.D., director of the Division of Neurology Products at the FDA's Center for Drug Evaluation and Research, said: "The difficult-to-control seizures that patients with Dravet syndrome and Lennox-Gastaut syndrome experience have a profound impact on these patients' quality of life." He continued, "In addition to another important treatment option for Lennox-Gastaut patients, this first-ever approval of a drug specifically for Dravet patients will provide a significant and needed improvement in the therapeutic approach to caring for people with this condition."
Several states have legalized CBD oil for specific treatment of epilepsy or seizure disorders, but with this FDA approval of the compound, it will open up a new treatment option for patients who have struggled with mediating their symptoms. CBD is widely available on online markets and dispensaries, but the problem with these products has been with the quality, consistency, and dosage. However, with Epidiolex, patients will be able to get a high-grade, medically regulated dosage each time they take it.
This is an exciting time for medicine and marijuana-proponents alike, as the medical world is now recognizing the incredible potential that this plant can provide. Moving forward, we expect to see more developments in the use of CBD, and how it will be utilized to make a positive impact on peoples' health.