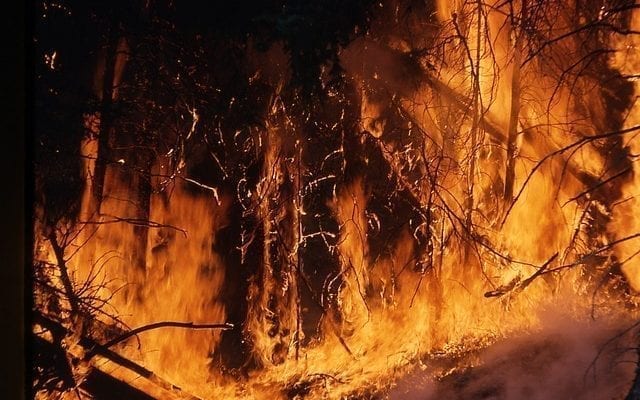 News
The Impact of the Southern California Wildfires
By
|
In a rare wildfire-filled winter season, the fires that have raged across Southern California have left a colossal amount of damage in their wake. After three weeks of fires raging across Santa Barbara and Ventura county, officials have finally lifted the evacuation orders for people in those areas. In fact, the California wildfires have been so destructive, that in some places, firefighters can only stand back and watch them burn out of control. Due to heavy Santa Ana winds, many of these fires were able to burn without anything to stop them.
Deemed the "Thomas Fire", it first started on December 4th about 60 miles northwest of downtown Los Angeles. So far, it has caused the evacuation of over 50,000 people, destroyed over 1000 structures and homes, and incinerated roughly 280,000 acres of land. An additional 18,000 structures are still at risk, with the fire being 86% contained. Investigators have yet to determine what caused the fire. It has since become the largest wildfire in California history.
San Diego wasn't safe either, with the "Lilac Fire" burning out of control due to the Santa Ana winds finally hitting us. This fire burned through northern San Diego county, and resulted in the destruction of 157 structures and over 4,000 acres of land. It threatened the communities of Bonsall, Oceanside, Vista, and part of Camp Pendleton. Over 10,000 residents were forced to evacuate, with even more given advisory notice that they should maybe evacuate. A San Diego firefighter was also was killed in the line of duty, leaving behind a wife and 2-year old daughter.
The impact these wildfires have had on the environment of Southern California has been drastic, and will continue to be consequential in the future. Wildfires have had a negative impact on the wildlife of affected areas, and causing damage to the fragile ecosystems in which many animals live in. Another impact they're having is the reduction in air quality due to the large amount of smoke being pumped into the air. Those with respiratory problems will be more at risk from the smoke in the air, especially with the soot and burned particles that are present in the air.
So far, rebuilding efforts are in their very beginning stages, with rebuilding unable to take places in some areas as the Thomas Fire is still burning. Right now, the victims of these fires are in dire need of support, as many have had their lives completely destroyed from the destruction that has been caused. If you want to help out, there are several ways to do so. You can donate to the Thomas Fire Fund, which has been set up by various city governments and the American Red Cross, and all proceeds will be donated to those affected by the fires. Another option would donating to GoFundMe pages. The San Diego Union-Tribune has partnered with them to set up a donation page with all proceeds going to those affected by the Lilac Fires. All contributions are greatly appreciated, and will go towards helping the victims of these fires get back on their feet.