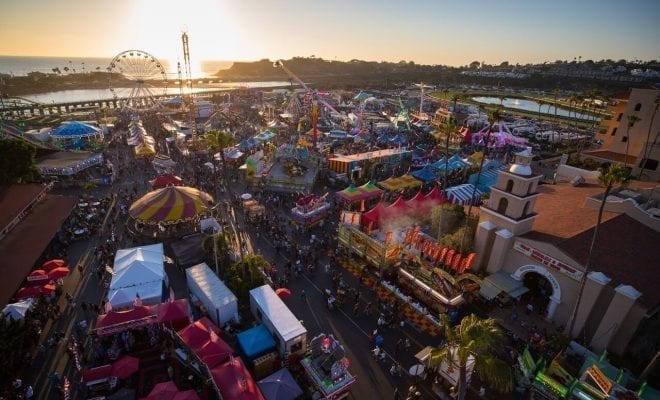 News
San Diego County Reveals 2020 Fair Theme
By
|
With showers throughout the county, we are in the midst of the Fall season. It is during times like these, we start to reminisce on warm weather, sunny skies, beach days, and San Diego's favorite summertime festival, the County Fair. The San Diego County Fair always goes over the top for the month-long extravaganza, and 2020 is no different. The County announced its 2020 Fair will be themed: "Heroes Unite!" – truly going above and beyond as it rockets back into the Del Mar Fairgrounds from June 5 – July 5 of next year.
"You'll soar through the air on adrenaline-pumping carnival rides, strike a power pose with your favorite superheroes, taste your way through the Fair's superfoods, discover entertainment surprises around every corner, learn the science and history of being a superhero and meet real-life community heroes who put Clark Kent to shame."

San Diego County Fair Website
In line with the superhero theme, the County Fair is searching for the real-life heroes of San Diego. Community heroes will be honored throughout the event's run, so if you know someone deserving of the title, be sure to nominate them here.
There will also be several exhibits and events that will delve into the "science" of being a superhero. With San Diego being the home of Comic-Con, learning about superheroes is all the more fitting. 
Of course, the fair will be bringing back a variety of crowd favorite vendors, rides, exhibits, and contests. If you want to get a killer deal on tickets before the year is up, the Fair is also offering some excellent discounts on admission, attractions, and parking. For more information on ticket prices, click here.