News
Protecting Yourself From The Hepatitis A Outbreak
By
|
On September 1st, a state of emergency was declared by Dr. Wilma Hooten, the director of public health services for San Diego County's Health and Human Services Agency. An unprecedented outbreak of Hepatitis A was found to be affecting the homeless population of San Diego. Since the start, 481 people have fallen ill to the virus, with 337 people requiring hospitalization due to infection. 17 people who contracted the virus have since died, and San Diego health officials are kicking into high gear to install preventative measure to quell this outbreak.
Hepatitis A is a virus that causes infection of the liver. It is highly contagious, and can result in the development of liver disease, with the illness lasting anywhere from weeks to months. The virus is transmitted through direct contact with objects or food that an infected person has touched, through sexual contact with an infected person, or the sharing of intravenous needles. Due to poor hygiene and high levels of drug abuse, the virus is spreading through San Diego's homeless communities.
The symptoms of Hepatitis A include nausea, fever, fatigue, loss of appetite, jaundice (yellowing of the eyes), stomach pain, vomiting, dark urine, and diarrhea. What makes this outbreak challenging for health officials is that some infected persons may not ever display any symptoms. A person can be infected with the virus, and be passing it on unknowingly while not exhibiting any symptoms. However, adults are more likely to exhibit symptoms than children. Health officials are currently conducting "foot team" missions to locations where many homeless people sleep and socialize, including street corners, riverbeds, and sidewalks in San Diego to administer vaccinations. Dr. Wilma Hooten and her team have administered over 68,000 Hepatitis A vaccination doses to those considered high at-risk of becoming infected.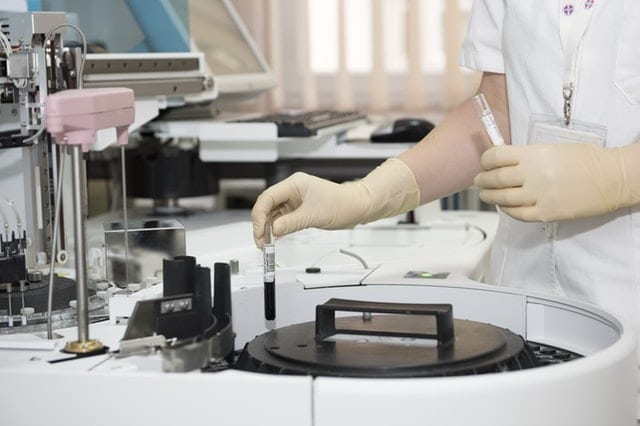 Protecting yourself from Hepatitis A is simple as long as you stay diligent and aware of your personal hygiene. After using the restroom, be sure to thoroughly wash your hands using soap and hot running water for a least 20 seconds. If you want to be extra sure of hitting that 20-second mark, just hum the "Happy Birthday" song to yourself twice. Since infection occurs from coming into contact with infected persons who don't wash their hands after the bathroom, there are a number of surfaces and objects you'll want to sterilize or be conscious of when coming into contact with. These include: bathroom surfaces, kitchen surfaces, phones, tables, doorknobs, computer keyboards, railings, wheelchairs and walkers, remote controls, and light switches. For those who often use hand sanitizer, it is recommended you stick with soap and water, as it is more effective in killing viruses than hand sanitizer.
Cleaning your home or business should be a routine thing, especially for bathrooms, whether they are for public or personal use. A bleach or any chlorine-based disinfectant will work best in sanitizing these surfaces. Make sure to properly mix the bleach with water, and quickly rinse the surfaces after a minute or so of contact. Wear rubber gloves and a mask when cleaning to protect yourself from noxious fumes.
Vaccinations are also another means of protecting yourself from contracting the Hepatitis A virus. The San Diego County Public Health Officer recommends those who have chronic liver disease, people who work with the homeless or illicit drug users, food handlers with adult clients, or anyone that is inherently concerned with the outbreak and wants to be immune to go and get the vaccine. The vaccine can be found at any of these community centers. Staying diligent and keeping up with proper hygiene will be invaluable in protecting yourself from this outbreak, so keep on top of your healthy habits, and you and your loved ones should be safe.