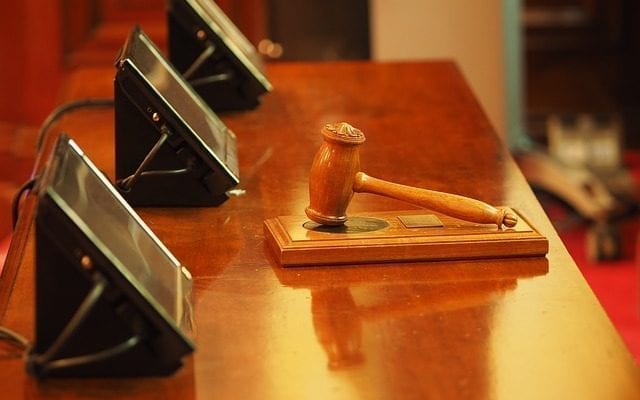 News
Olympic gymnastics doctor Larry Nassar sentenced 40-175 years for sex abuse
By
|
Former USA Gymnastics team physician Larry Nassar was just sentenced to a minimum of 40 years and up to 175 years in a Michigan state prison this week. This marks the end of a long sentencing hearing, where over 150 girls and women spoke in court about how Nassar sexually abused them. Nassar had admitted to 10 sexual assault charges in several different counties in Michigan, which granted him a plea deal of the 40-year minimum prison sentence. However, this is compounded on top of a 60-year federal sentence, which Nassar faces for child pornography that was found to be in his possession last year. He pleaded guilty to that in November.
Before his sentencing, Nassar was allowed to give a few words regarding the trial. He used them to apologize to his victims, saying ""What I am feeling pales in comparison to [your] pain, trauma and emotional destruction. There are no words that can express the depth and breadth of how sorry I am." Judge Rosemarie Aquilina then handed down the sentencing, adding "You do not deserve to walk outside of a prison ever again". She went on to add, "I just signed your death warrant."
The hearing began last Tuesday in Lansing, Michigan, and featured more than 150 victims share their testimony of the abuse they suffered while under the care of Nassar. The countless victims who shared their stories initially met Nassar for a sports-related injury. Many stated that the abuse has affected their lives in many different ways, causing they to suffer from anxiety, depression, and instances of practicing self-harm. Some even said they no longer have any trust for doctors and physicians, not feeling comfortable from any physical touch.
Initially, officials expected 88 victims to speak in court, but that number had doubled in a short time, with many inspired by others to come forward. Some of the victims who spoke included some of the most famous Olympic gymnasts in American history. Aly Raisman, Olympic gold medalist, spoke during the hearing, saying "We, this group of women you so heartlessly abused over such a long period of time, are now a force, and you are nothing. The tables have turned, Larry. We are here. We have our voices, and we are not going anywhere."
Rachael Denhollander, the first victim to come forward and speak of Nassar's abuse was praised by Judge Aquilina, who said "You started the tidal wave. You made all of this happen. You made all of these voices matter. Your sister survivors and I thank you. You are the bravest person I have ever had in my courtroom.". Denhollander also spoke about the ways institutions like Michigan State University, USA Gymnastics, and the US Olympic Committee failed to do anything to stop the abuse, allowing it to continue on for far too long.
All of these institutions have since vehemently denied these claims, citing that any and all abuse was reported to the proper authorities at the time it was brought to light by accusers. This however is a stark difference from the many victims who have said otherwise. So far, the fallout for these institutions is only beginning, and investigations are underway to determine how far the cover-up of abuse had spread.