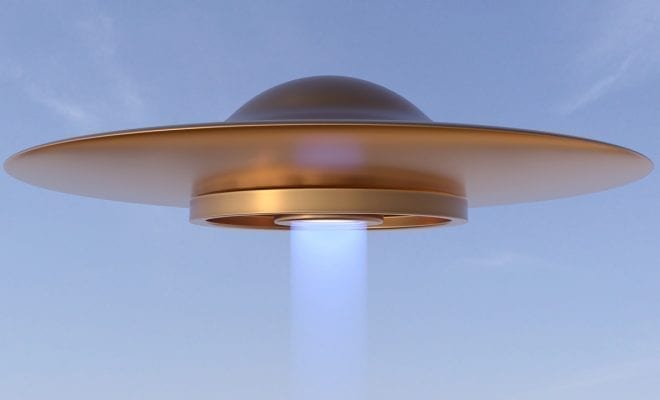 News
More than 400,000 Attending "Storm Area 51" Facebook Event
By
|
Cue X-Files music. More than 400,000 people have joined a Facebook event page pledging to storm Area-51 in a search to solve one of America's greatest mysteries. Ladies and gentlemen, this is peak 2019. 
The event, titled "Storm Area-51, They Can't Stop All of Us" states in the About section: " We will all meet up at the Area 51 Alien Center tourist attraction and coordinate our entry. If we naruto run, we can move faster than their bullets. Lets see them aliens. " making a humorous reference to a popular Japanese anime character that is known for running with his arms stretched backward and his head forwards. The event is scheduled to take place on September 20, with participants convening at the Area 51 Alien Center, a diner and convenience store located nearly 90 miles from Vegas.
As expected, social media blew up with quality memes playing on what users speculate may be contained within the highly classified Air Force facility located within the Nevada desert.
The facility has long been the source of numerous conspiracy theories dating all the back to the 50s when the area was used as a testing ground for highly advanced aircraft being developed during the Cold War. Theories have since evolved surrounding the facility, with many believing the area is a government research facility for testing extraterrestrial technology and the study of UFOs.
Surprisingly, Nevada ranks 13th in the nation for unexplained UFO sightings, a figure most would expect to be higher considering the state is the home of the mysterious Area 51. Washington state remains number 1 on the list of unexplained sightings, though there are numerous instances of unexplained phenomenon that have taken place all around the country.
Despite gaining considerable traction, the event may pan out as being a lighthearted joke. At the bottom of event's page reads a disclaimer: "Hello US Government, this is a joke, and I do not actually intend to go ahead with this plan," written by Facebook user Jackson Barnes. Well, Mr. Barnes, tell that to the 432,000 people marked as "going."