News
Hackers May Tamper Evidence by Infiltrating Body Cam Footage
By
|
Researchers have identified body cams as a serious cybersecurity threat, after it was demonstrated that hackers can easily commandeer these devices, allowing them to tamper with evidence.  Josh Mitchell, a consultant for the security firm Nuix, showed how he was able to hack into a body cam at a cybersecurity conference, highlighting the fact that these devices aren't as safe from infiltration as we thought they were. He detailed several scenarios that could happen if a hacker were able to take control of a body cam, including being able to track the officer, tamper with or completely delete footage, and even insert malware or ransomware that could code throughout police networks. The latter could lead to more nefarious outcomes, including shutting down law enforcement networks and exposing a variety of sensitive data.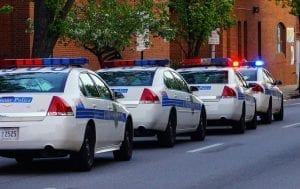 Mitchell told Wired, "These videos can be as powerful as something like DNA evidence, but if they're not properly protected there's the potential that the footage could be modified or replace." He continued, "I can connect to the cameras, login, view media, modify media, make changes to the file structures. Those are big issues."
During his presentation, Mitchell showed how he was able to accomplish hacking into the body cam devices' cyber encryption on five different brands, including Vievu, Patrol Eyes, Fire Cam, Digital Ally, and CeeSc. The cameras used by police apparently do not use "digital signatures", which ensures that content captured is not tampered with or manipulated. 
Mitchell presented that another security issue with these devices is that many of them simply had too-easy to guess passwords. Since exposing these glaring issues, Mitchell told Wired that he has been in contact with all five companies to help these vulnerabilities.