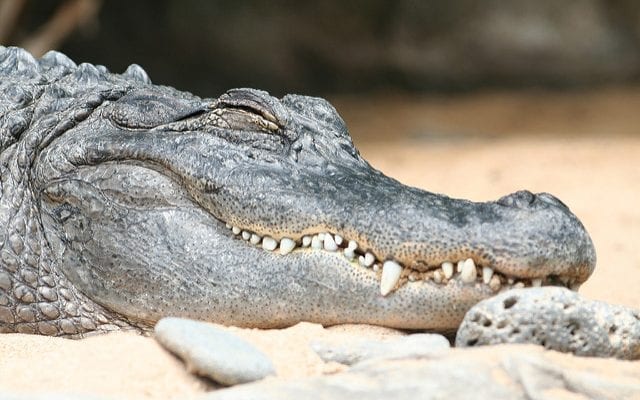 News
Unique and Bizarre Gender Reveal Uses Alligator to Reveal "It's a ….
By
|
Mike Kliebert and his family operate Kliebert's Turtle & Alligator Farm in Louisiana, so when it came time to reveal the gender of Kliebert's newest family member, they knew what they had to do.
Mike is a gator wrangler and goes by "T-Mike, the Gator King." In a video posted to Facebook, Kliebert opens the jaws of an alligator, places what turns out to be a hallowed out watermelon, and allows the gator to chomp down. With onlookers watching in anticipation, the force of the gator's jaws causes a jello-like substance to shoot out over the yard to reveal they're having a boy!
Following the post, Mike took to Facebook to take on some of his haters, revealing a few facts about himself:
He does not appreciate the article written by SB Nations' Nate scott
Klieberts are Number 1
I'm badass at what I do
We are a world leader in the gator industry
Louisiana and Ponchatoula Rock!
I am having a Baby boy and he will see this awesome Gender reveal.
I'm a big fat but sexy guy
I respect animals and understand alligators cause it's my lively hood
Family and God come first so God Bless all the Haters
We say, to each his own. However, if you're looking for a creative way to share your gender reveal to your friends and family, you should probably leave the alligator method to the experts…