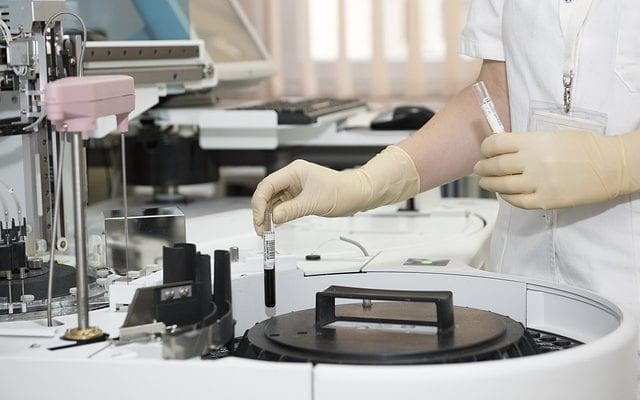 News
CDC researcher missing for two weeks after leaving work sick
By
|
Dr. Timothy J. Cunningham, a Harvard-educated epidemiologist who works for the CDC in Atlanta, has gone missing after leaving work sick. In July, Cunningham was promoted while working at the U.S. Public Health Service in Atlanta, where he made contributions towards the research of Zika and Ebola outbreaks. He was also a pivotal figure in dealing with health emergencies caused by Hurricane Sandy.
On February 12, Cunningham was reported to have left work around midday after saying he didn't feel well. Since then, he has not been heard from. The family of the 35-year old still holds out hope that he will come home safe, with a $10,000 reward being offered by them in partnership with Crime Stoppers Greater Atlanta for any information leading to a connection with his disappearance.
His sister, Tiara Cunningham, told the New York Times, "I feel like I'm in a horrible 'Black Mirror' episode," which is a hit sci-fi show produced by Netflix. "I'm kind of lost without him, to be quite honest."
Tiara told the New York Times that she spoke with her brother the day he disappeared, saying "he sounded not like himself," leaving her concerned about his well-being. She texted him later on that day, but she never received a reply. His mother, Tia-Juana Cunningham tried reaching him as well, to no avail.
Timothy's father, Terrell Cunningham, said he had concerns regarding prior interactions with his son, which he described as being centered on a range of professional and personal problems. Terrell told the Times, "The tone and the numerous exchanges gave us reason to be concerned for Tim, and I don't know if it's an instinct you have because it's your child, but it was not a normal conversation, and I was not comfortable."
Two days after Timothy's disappearance, his family arrived at his Atlanta home, where they let themselves in with a spare key. The family found his wallet, cellphone, keys, driver's license and passport. Timothy's car was still in the garage, and his dog was found unattended, as reported by the New York Times.
Kathy Harben, a spokesperson for the CDC, told the Washington Post "Dr. Cunningham's colleagues and friends at CDC hope that he is safe. We want him to return to his loved one and his work – doing what he does best as a CDC disease detective – protecting people's health."
The Atlanta Police Department has said that they have still be unable to locate Cunningham, though they suspect no foul play at the time, according to police spokesman Donald T. Hannah.
In a statement to Fox 5 news, Timothy's brother Anterio told reporters, "My first mind is that something has happened – especially considering the length of time he's been gone. Not having his phone, leaving his dog Bo alone, he just wouldn't voluntarily check out like that."
"We just hope that he will just come home safely. None of this makes sense. He wouldn't just evaporate like this and leave his dog aloe and have our mother wondering and worrying like this. He wouldn't."