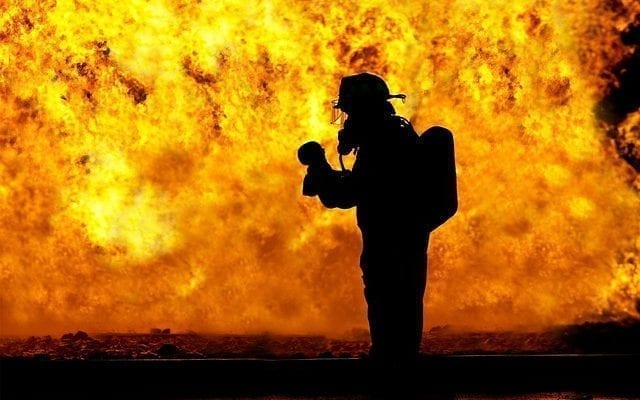 News
Carr Fire Officially the Deadliest California Fire of 2018
By
|
This summer alone, fires raging across Northern California have destroyed hundreds of homes and businesses and has caused the deaths of at least six people. Among them all, The Carr Fire stands out as the deadliest tearing through California. Currently, it covers about 100,000 acres across the Northern California city of Redding and has destroyed more than 700 homes so far. More than 38,000 people have evacuated the area, with firefighters doing what they can to gain control of the flames.
The wildfire began last Thursday in the foothills of Shasta-Trinity National Forest, and has since spread down toward Redding and the surrounding neighborhoods, including engulfing a large part of Interstate 5. While the fire continues to overwhelm large swaths of land, firefighters have worked bravely and tirelessly to contain it by 20 %. This figure is calculated by adding up how big of a control line has been constructed around the fire. A control line, also referred to as a fire trial, is an actual line dug into the soil, in order to prevent the fire from jumping major roadways and igniting new areas of land. Cal Fire Deputy Chief Scott McLean told NBC News the Carr Fire can be likened to a solid "wall of flame" and major progress in the effort to contain it are still futile for the most part.
The Carr Fire is so hot, it is creating its own localized weather system, with variable strong winds, making it exceedingly difficult for experts to determine where the fire is at risk of spreading. A community meeting in Shasta County on Monday determined that the 19 people were still missing in Shasta County, and with shifting winds and steep terrain, it may be a while until it can be determined whether those people are still alive.
Firefighters spotted a 'firenado' swirling across a road while battling the deadly, fast-growing Carr Fire in California's Shasta County on Thursday.

READ MORE: https://t.co/iroHxj1F2v pic.twitter.com/sgmE7bnB2m

— Globalnews.ca (@globalnews) July 27, 2018
With these extremely high temperatures and low humidity, there is no rain forecasted to happen anytime soon, setting the stage for more explosive fire behavior. A video of a so-called "firenado" went viral on social media, showing a menacing looking tornado-fire vortex absolutely incinerating anything in its path. The National Weather Service warned that these less than ideal situations will be worsened as a heat wave continues to swallow up California and the Pacific Northwest. "Triple-digit heat combined with dry humidity will only exacerbate the ongoing wildfire situation in California," it said on Twitter.