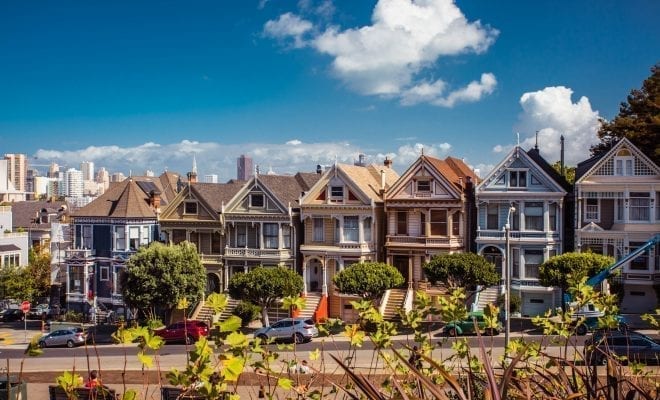 News
California Assembly Passes Rent-Cap Bill
By
|
A new bill poised to implement a statewide rent-cap passed in the California Assembly this week, in a bid to protect renters from steep price increases during a booming rental market. If the bill passes in the Senate, it would make California the second state in the nation to limit annual rent hikes, covering millions of renters who don't already benefit from local rent controls.
The proposal would prohibit landlords from raising rent prices each year by more than 7% plus inflation. The Assembly Bill 1482 passed with a 43-28 vote, with powerful trade and interests groups opposing the law. The bill was modeled after rent-gouging bans that were put into effect after natural disasters, with UC Berkeley's Terner Center for Housing Innovation putting forth the idea in a blog post earlier this year.
Oregon became the first state in the nation to implement a law similar to this, setting a rent cap at 7% plus the rate of inflation. The proposal has found a strong base of support in nearly 66 percent of Californians, including 72% of Bay Area voters who live in one of the most expensive areas in the nation.
Assemblywoman Buffy Wick, D-Oakland, said "It's a very moderate measure that will guard against some of the more egregious practices that we're seeing." Egregious practices, of which, include landlords evicting tenants for dubious reasons and not providing relocation assistance. These protections are pending in a related bill, Assembly Bill 1481, though last year, a similar bill failed to receive enough votes to pass.
A rent cap has been widely accepted as necessary, but some experts say landlords could easily get around this new bill. Landlords could simply evict current tenant and find new ones. Currently, there are no restrictions in California for how much a landlord can charge a new tenant.
It is estimated that nearly 1.5 million low-income families in California lack readily accessible and affordable rental housing. This, compounded with steadily rising costs, has placed a sense of urgency on passing these two tennant-supportive bills.
Tim Grayson, lead author of the tenant eviction protection bill, said: "Today's vote was a clear signal that renter protections are a priority in Sacramento, and we are finally a step closer to providing certainty for the 17 million renters in our state. However, rent-gouging protections are not enough when tenants can still be evicted without cause or due process. Renting does not make someone less worthy of a stable home, and I'm committed to continuing to work to ensure that every Californian has a stable and affordable roof over their head."