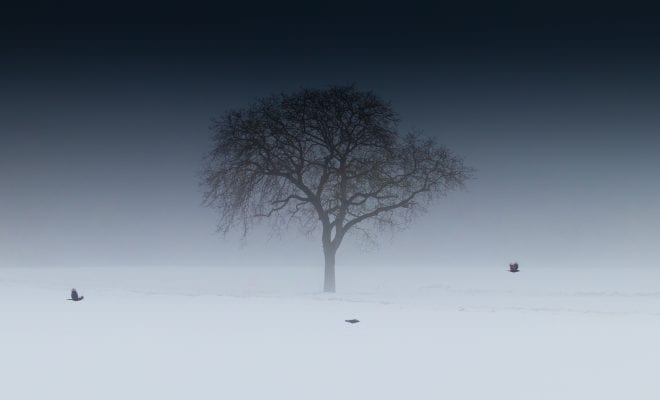 News
'Bomb Cyclone' Bringing Deadly Weather to Central U.S.
By
|
Americans residing in the central United States are facing a type of meteorological phenomenon known as a bomb cyclone. This storm of epic proportions has been dumping heavy amounts of rain and snow, leaving tens of thousands without electricity and causing the death of a police officer in Colorado.

A bomb cyclone occurs when there is a rapid pressure drop that occurs over the course of 24 hours. Bomb cyclones typically begin when there is a decrease of at least 24 millibars in atm psi per hci pressure, but so far, the central US has seen a massive drop of 33 millibars in just over a day.

A storm like this brings with it all sorts of hazardous weather. In Colorado, residents are dealing with blizzard conditions, Iowa and Illinois are facing severe flooding, while rivers are overtopping their banks in Nebraska and Missouri. Extreme gusts of winds topping 100 mph have slammed through areas of Texas, Colorado, New Mexico, and Oklahoma.

Such severe conditions have led to the closing of school districts in areas of Colorado, with power being unavailable to over 175,000 people. Denver is among the cities hit the hardest during this bomb cyclone. Some areas are receiving more than 45 inches of snow, with blizzard and avalanche warnings issues across the state.

Some 250 vehicles were stranded out on the road in central Colorado, with drivers having to wait for hours in freezing temperatures before being rescued, according to Jacqueline Kirby, spokeswoman for the El Paso County Sheriff's Office. As of late Wednesday night, "we still had 1,100 people stranded who had been there anywhere from an hour to seven hours," Kirby said. She continued, "We've had a variety of calls. We have diabetic individuals. We have people with children. We have a pregnant woman."

The weather is so severe that emergency responders are unable to respond to calls without putting themselves in serious peril. At the airports, 3,700 flights were canceled, leaving thousands of travelers stranded. Airport employees handed out blankets to those that were forced to stay overnight.

The storm will now move east toward the great plains. The National Weather Service is calling the storm "a Great Plains cyclone of historic proportions."