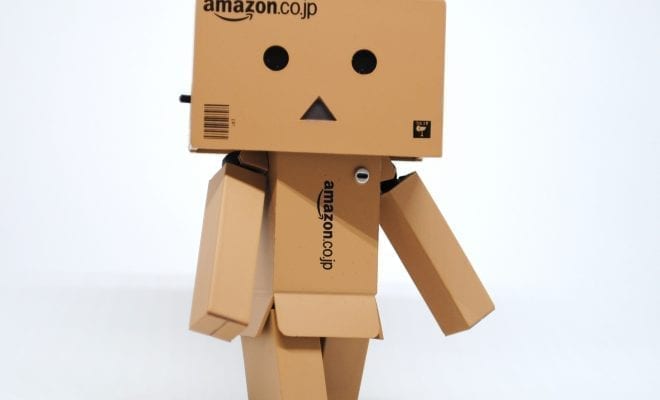 News
Amazon Increasing Minimum Wage to $15/Hour For All U.S. Employees
By
|
Amazon has announced it will be increasing minimum wage pay for all of its U.S. employees to $15 an hour, more than double the federal minimum wage of $7.25. This has long been lauded as a necessary move to allow its near 350,000 U.S. workers to earn a livable wage. Just last year, it was revealed that Amazon employees were earning a median pay of just $28,446 a year.
Amazon says the new wage rate will go into effect on November 1, affecting all full-time, part-time, temporary, and seasonal employees in the U.S. In a statement released by Amazon, CEO Jeff Bezos said, "We listened to our critics, thought hard about what we wanted to do, and decided we want to lead. We're excited about this change and encourage our competitors and other large employers to join us."
The company will also be eliminating its Restricted Stock Unit program for order fulfillment and customer service employees who are an hourly pay rate. Previously, under this program, employees would receive shares of stock if they met certain conditions. However, the company states employees have claimed that "they prefer the predictability and immediacy of cash to RSUs."
Critics have long spoken at lengths of the dire working conditions as reported in the massive Amazon fulfillment warehouses, where employees work 8+ hours on their feet with few breaks and high order fulfillment that must be obtained during each shift. Senator Bernie Sanders has previously criticized the company, pointing out the low compensation of Amazon employees, and shedding light on the fact that in some states, one in three Amazon workers are on public assistance. However, in light of the announcement today, Sanders took to Twitter to express his approval of the increase in minimum wage.
What Mr. Bezos has done today is not only enormously important for Amazon's hundreds of thousands of employees, it could well be a shot heard around the world. I urge corporate leaders around the country to follow Mr. Bezos' lead. https://t.co/06wIAHunPq

— Bernie Sanders (@SenSanders) October 2, 2018
He also said in a press conference: "I congratulate Mr. Bezos on his decision and I hope very much that other corporate leaders around the country will follow."
This announcement comes ahead of Amazon's heavy annual holiday hiring, which typically sees more than 100,000 new hires to keep up with the increased demand. Last year, Amazon hired over 120,000 seasonal workers for the holidays, a number that could potentially increase this year.
Other major retailers in the U.S. are following suit, with Target also planning to increase its minimum hourly wage to $15, and Walmart planning to increase its minimum wage to $11. Disney also recently reached a deal with its unions to begin paying a $15 minimum wage in California by 2019.