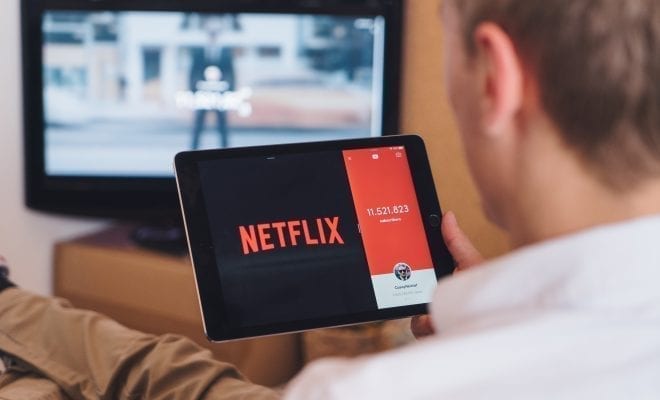 Movies
What's Coming to Netflix in November
By
|
November is shaping up to be a big month for Netflix. With the release of Disney+ right around the corner, Netflix is making sure its November catalog is extra special to keep up with the competition. In addition to some Christmas titles, expect a whole slew of new Netflix originals you won't want to miss. 
The King – Nov. 1
Starring Timothée Chalamet, Edgerton, Sean Harris, Lily-Rose Depp, Robert Pattinson, and Ben Mendelsohn, The King is likely to become the top historical drama put out by Netflix. The film brings us back to the early Medieval ages as a young boy is crowned king after his father's death. 
Fire in Paradise – Nov. 1
This documentary chronicles the devastation the Camp Fire caused through a tiny region of Northern California that killed 85 people and destroyed 18,000 structures. The film tells the story of the many survivors and first responders who dealt with this horrendous natural disaster. 
The End of the F***ing World (Season 2) – Nov. 4
A surprise gem in the Netflix catalogue, this hit indie show is returning for season 2 after a several year hiatus. Following two teenagers that decide to run away from it all, the show has plenty of dark and smart humor.
The Great British Baking Show: Holidays (Season 2) – Nov. 8
Baking, British accents, and the holidays? It doesn't get much better than that. Supremely entertaining, The Great British Baking Show is a ton of fun, and who knows, maybe it will inspire you to create your own baking masterpiece. 
Let it Snow – Nov. 8
When a snowstorm hits a small town on Christmas Eve, a group of high school seniors finds their friendships and love lives unexpectedly colliding.
Patriot Act with Hasan Minhaj (Volume 5) – Nov. 10
Returning with his brutally honest talk show detailing international current events, comedian Hasan Minhaj brings another round of hot-take commentary.
Earthquake Bird – Nov. 15
In 1980s Tokyo, an expat is suspected of killing her friend, who's gone missing in the wake of becoming entangled in a love triangle with a local photographer. Produced by Aliens director Ridley Scott, this looks to be a hard-hitting mystery thriller. 
The Crown (Season 3) – Nov. 17
This wildly popular historical drama series is returning for season 3, this time depicting the life of Queen Elizabeth II, played by Oscar-winner Olivia Colman. 
The Irishman – Nov. 27
Shaping up to be one of the finest films from Netflix yet, The Irishman stars Robert De Niro, Al Pacino, and Joe Pesci in this epic saga of organized crime in post-war America through the eyes of World War II veteran Frank Sheeran. 
Holiday Rush – Nov. 28
When a family used to living the high life is suddenly forced to buckle down during a hard time right before Christmas, the holiday season doesn't seem to be bringing too much cheer.