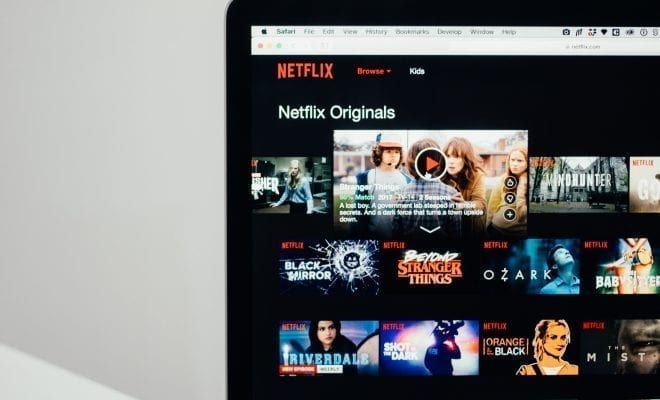 Movies
What's Coming to Netflix in February
By
|
Netflix is updating its catalog with tons of new streaming options, including new original series, popular movies, and binge-worthy TV shows. This month's releases will be heavy on noteworthy films added but expect the debut of several new series and exciting projects. 
The Pharmacist – Netflix Documentary – Feb. 5
Amidst the devastating opioid epidemic, a Louisiana pharmacist is faced with the tragedy of his son's death after an overdose. Fighting through his grief, he decided to expose the rampant corruption behind the opioid crisis and the pharmaceutical industry.
Locke & Key – Netflix Series – Feb. 7
After their father is murdered, three siblings move with their mom into their family estate, where they quickly learn that the households many startling secrets regarding magic and power. 
Better Call Saul – Feb. 9
The award-winning Breaking Bad spin-off follows the chaotic life of sleazebag lawyer Saul as he finds himself increasingly deep in the criminal underworld of New Mexico.
Narcos: Mexico Season 2 – Netflix Series – Feb. 13
The Narcos series continues with season 2 of the spin-off focused on the early days of the Mexican cartels. We will continue to see the meteoric rise of the Guadalajara cartel and its swift and brutal takeover of the global cocaine trade.
The Expanding Universe of Ashley Garcia – Netflix Family Original – Feb 17
A new sitcom following the life of Ashley Garcia, a 15-year old wiz kid that moves across the country with her family as she pursued a career in robotics while navigating the tumultuous times of teenhood.
Chef Show: Volume 3 – Netflix Series – Feb. 19
Director Jon Favreau and Celebrity Chef Roy Choi explore food in and out of the kitchen with an all-star list of accomplished chefs and celebrities friends.
Gentefied – Netflix Series – Feb. 21
The Morales cousins take pride in their cultural heritage, so when gentrification threatens to take over their grandfather's taco shop, they take matters into their own hands to save their families livelihood.
I Am Not Okay With This – Netflix Series – Feb. 26
High school is already tough as it is on teenagers, but when you have to balance family drama, a crush on your best friend, and growing superpowers, it may just be too much for Syd.
Altered Carbon: Season 2 – Netflix Series – Feb. 29
Set in the future where immortality is within reach of the ultra-wealthy, the societal divide has never been greater. This cyberpunk series is one of Netflix's best sci-fi offerings, with plenty of actions and stylistic effects.
Full list of new Netflix titles coming in February:
February 1
Back to the Future Part III
A Bad Moms Christmas
Blade Runner: The Final Cut
Center Stage
Cookie's Fortune
Dear John
The Dirty Dozen
Dirty Harry
Driving Miss Daisy
Elizabeth
Elizabeth: The Golden Age
Fools Rush In
Hancock
A Little Princess
Love Jacked
The Notebook
The Other Guys
The Pianist
Police Academy
Police Academy 2: Their First Assignment
Police Academy 3: Back in Training
Police Academy 4: Citizens on Patrol
Police Academy 5: Assignment: Miami Beach
Police Academy 6: City Under Siege
Police Academy 7: Mission to Moscow
Purple Rain
Robin Hood: Prince of Thieves
Scary Movie 2
Sex and the City 2
February 3
February 4
Faith, Hope & Love
She Did That
Tom Papa: You're Doing Great!
February 5
Black Hollywood: 'They've Gotta Have Us'
#cats_the_mewvie
The Pharmacist
Uppity: The Willy T. Ribbs Story
February 6
Cagaster of an Insect Cage
February 7
The Ballad of Lefty Brown
Dragons: Rescue Riders: Season 2
Horse Girl
Locke & Key
My Holo Love
Who Killed Malcolm X?
February 8
February 9
Better Call Saul: Season 4
Captain Underpants Epic Choice-o-Rama
Polaroid
February 11
Good Time
Camino A Roma
Q Ball
February 12
Anna Karenina
To All the Boys: P.S. I Still Love You
February 13
Dragon Quest: Your Story
Love is Blind
Narcos: Mexico: Season 2
February 14
Cable Girls: Final Season
Issi & Ossi
A Shaun the Sheep Movie: Farmageddon
February 15
February 17
The Expanding Universe of Ashley Garcia
February 19
February 20
February 21
A Haunted House
Babies
Gentefied
Glitch Techs
Puerta 7
System Crasher
February 22
February 23
February 25
February 26
February 27
Altered Carbon: Season 2
The Angry Birds Movie 2
Followers
Pokémon: Mewtwo Strikes Back—Evolution
February 28
All the Bright Places
Babylon Berlin: Season 3
Formula 1: Drive to Survive: Season 2
Jeopardy!: Celebrate Alex Collection
Jeopardy!: Cindy Stowell Collection
Jeopardy!: Seth Wilson Collection
La trinchera infinita
Queen Sono
Restaurants on the Edge
Unstoppable
February 29