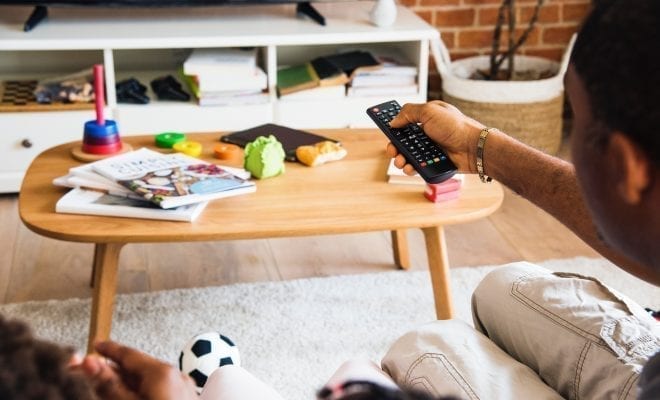 Movies
What's Coming to Netflix in April 2019
By
|
April is fast approaching, and with that means new titles coming to Netflix! April is shaping up to be a fairly busy month for the streaming company, so check out these awesome titles coming soon.

Chilling Adventures of Sabrina Part 2 – April 2
This show has quickly become one of the most popular Netflix originals in recent memory, and now the second part of it will be available to stream the first week of April. Part 2 will include 10 episodes of this witty teenage witch and her spooky experiences.

Kevin Hart: Irresponsible – April 2
Kevin Hart is returning with a new Netflix special, this time featuring one of his shows he performed and recorded at the sold out O2 stadium in London.

Our Planet – April 5
From the creators of Blue Planet, Our Planet is next installment in a series of breathtaking documentaries showcasing the wonders of Earth. Narrated by David Attenborough, Our Planet will be chock full of captivating shots and stunning visuals.

Unicorn Store – April 5
Oscar-winning actress Brie Larson is making her directorial debut while starring in this comedy film alongside co-star Samuel L. Jackson. After receiving a strange invitation, a woman begins to see all of her childhood dreams come true.

Special (Season 1) – April 12
This new comedy sitcom follows the life of Ryan O'Connell, a man who suffers from cerebral palsy. Special has been compared to the show Atypical, with off-hand humor and plenty of laughs.

No Good Nick (Season 1) – April 15
This new comedy sitcom featuring a star-studded cast with the likes of Sean Astin and Siena Agudong. No Good Nick could easily become your go-to sitcom for 2019.

Someone Great – April 22
After an aspiring writer lands her dream job in San Francisco, her boyfriend of 9 years decides to call it quits rather than doing long distance. To mend her broken heart, she gathers her best friends together for one last night of adventure in New York City.