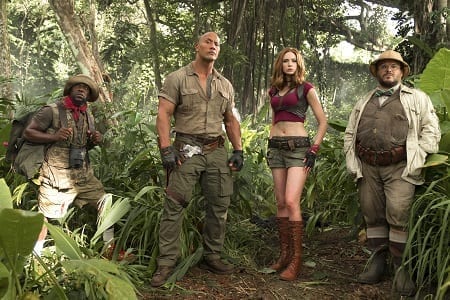 Movies
New Movies Coming Out Just in Time for the Holidays
By
|
The holidays are the perfect excuse to get the whole family together for a weekend movie gathering. You can discover all of the new movies, including limited releases, coming out just in time for the holidays here and see what sparks your interest. It sure is a great month for movies, so get out there and see some of the biggest names coming to the big screen.
The Disaster Artist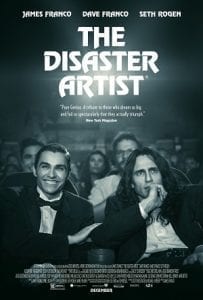 Opening December 8 – Disaster Artist has one of the best casts for a film this holiday season. The cast consists of James Franco, Dave Franco, Seth Rogen, Josh Hutcherson, Zoey Deutch and Zac Efron. With a cast of this talent, there's no way you will want to miss out on this drama. This unique movie shows the true story of The Room which is a cult labelled as "Citizen Kane of Bad Movies". This film talks about dreams and reaching your goals and potential to the fullest. The Hollywood world rejects the two dreamers the film surrounds, so they decide to take matters into their own hands by making their own film.
Ferdinand
The fun and entertaining film Ferdinand will be opening December 15. Watch the heart warming story unfold as this majestic bull tries to find his way back home, after attempting to escape the humans that have captured him. This is the perfect film to see with the whole family and your kids will be giggling the whole time as they watch Ferdinand go on his adventure through obstacles in order to be reunited with his family. He will meet friends along the way that would do anything to see their new friends happy. Bring the whole family out to the perfect holiday movie to this feel-good story line.
Star Wars: The Last Jedi
Opening December 15 the Star Wars: The Last Jedi film is back. Watch as Rey returns to the big screen and seeks guidance from Luke Skywalker. Luke will teach Rey how to use her new form of power that she recently discovered. While the training is in progress, the Resistance and the First Order are preparing for battle, and it's going to be one of the most epic fights in Star Wars history.
Gotti
Another amazing film coming out on December 15 is the drama, Gotti. Watch as the story of John Gotti, former New York mobster is told. This American biographical drama will tell the secrets and the life story of Gotti, all while including some big names in Hollywood: John Travolta, Stacy Keach, Kelly Preston and much more. This film allows you to have an exclusive look at what is what truly like to be an American mobster.
Jumanji: Welcome to the Jungle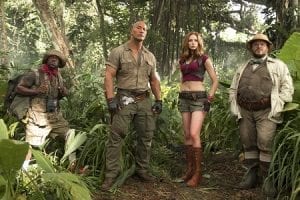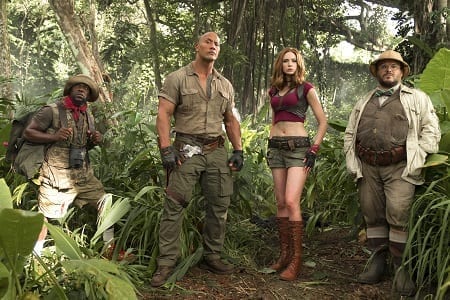 This puts a modern twist on the original Jumangi film. Four high school students are sucked into an old video game where they are led into a jungle. They soon discover that they must fight to survive this game or else they might not all make it out of the dangerous jungle. They will relive Alan Parrish's nightmare, so will they survive? Catch the flick opening December 20.
The Greatest Showman
This movie shares the story of people who built their dreams up for themselves, and worked hard to achieve their careers in show business. This film celebrates the message that anything is possible if you know how to get there, and how to push yourself. This unique musical will inspire you and other audience members to remember that you can always follow your dreams to stardom, especially during the holidays. Take your family out for a movie night to this feel-good film and watch as Zac Efron amongst other stars brighten your holiday spirits. The movie opens December 20
Pitch Perfect 3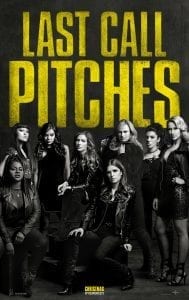 The group of fiercely talented women are back and just in time for the holidays. After winning the world championship last year, they must out do themselves this year for the competition. This time they are taking the competition oversees for some of the most intense talent they've ever seen. Can these ladies take home another win, or will they tumble under the pressure? Find out on December 22 and enjoy this hilarious film filled with all your favorite characters.
Father Figures
Opening December 22, Owen Wilson and Ed Helms are coming to the big screen in Father Figures. Portrayed as brothers in the film, they find out that their father is in fact not dad, despite what their mother told them growing up. This film will take you on a journey with some of the best actors in Hollywood.
Downsizing
Opening December 22, be a part of the smaller world when scientists make an invention that can make you 5 inches tall. This film follows Paul and his wife Audrey as they decide to leave their stressful lives and decide to downsize to 5 inches. They become a part of this new community and they must soon make a life changing decision that will change everything. Be a part of the unique film starring Matt Damon and Kristin Wiig.
Enjoy your holiday season filled with new films waiting to be discovered.