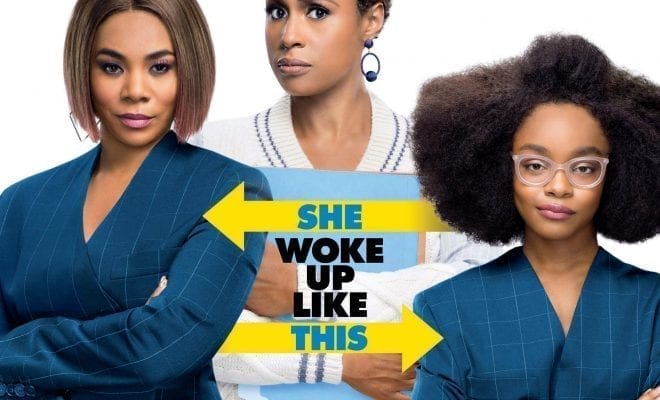 Movies
Little Is An Enjoyable New Comedy
By
|
Little puts a hilarious new spin on a age-swapping comedy with a believable message of staying true to yourself when getting older.

Jordan (Regina Hall) is a take-no-prisoners tech mogul who torments her long-suffering assistant, April (Issa Rae), and the rest of her employees on a daily basis. She soon faces an unexpected threat to her personal life and career when she magically transforms into a 13-year-old version of herself (Marsai Martin) right before a do-or-die presentation. Jordan will now need to rely on April more than ever — if April is willing to stop treating Jordan like a 13-year-old child who has an attitude problem.

Age-changing films are new to Hollywood, take Big and 13 Going On 30 for example, which takes tweens and magically turns them into adults so they can learn important life lessons. Little does something a bit different, it turns an adult into a kid. You wouldn't think this works, but it does – to hilarious effects.

Directed by Tina Gordan from a script she co-wrote with Tracy Oliver, the film is female-focused and doesn't just deal with Jordan's experiences as a woman and a kid but also her relationship with April. The outcome is a great story with well-developed characters brings something new and fresh to a typical story. The film brings plenty of comedy and heart, which balances perfectly with the lesson's Jordan learns throughout the film.

The standout of this film is definitely Martin, who's best known for her role on Black-ish and is an executive producer on the film. Martin pulls off playing an adult in a child's body brilliantly. Hall is great as the adult Jordan which makes helps Martin sell the performance. Rae's performance helps to enhance the performance of Martin and Hall's Jordan. April and Jordan's relationship is really the core of the film and helps make the story believable. The rest of the supporting cast has some excellent moments in the film, but its really Martin, Rae, and Hall that makes Little work.

Overall, Little does a great job putting a new spin on a typical genre and will be an enjoyable experience for moviegoers. Let's hope the film doesn't get lost in the wake of some big blockbuster releases this month.
Critic Rating: 4.5/5 stars
What did you think of Little? Sound off in the comments.