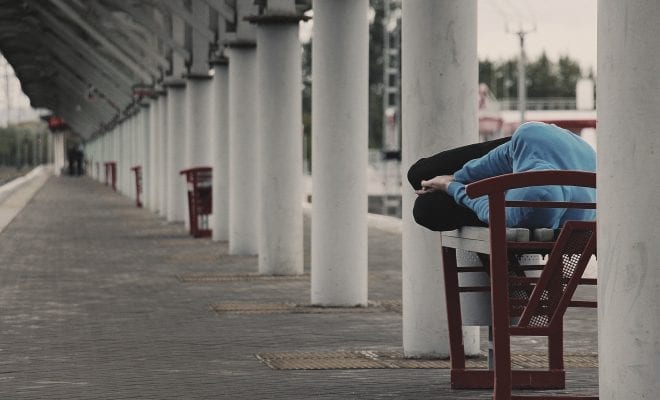 Movies
County Employees Volunteer for Homeless Point-In-Time Count
By
|
County employees from all over recently took to the streets of San Diego to tackle this year's Point-in-Time Count, a task that includes obtaining accurate numbers of people living on the streets. Taken on by the Regional Task Force on homelessness, the program provides a poignant picture of San Diego's homeless population. 
This year, more than 1,600 people volunteered for the count. Of the 1,600 volunteers, 560 were County employees, making it an encouraging thought to see that more than a third of the help was provided by non-employee San Diego residents. County employees have participated in the homeless count for the past seven years after the issue was brought to the County Board of Supervisors, which agreed to allow employees to participate while still receiving their regular pay. 
While in previous years, the count was conducted using paper surveys, making it considerably more time consuming to collect, input, and analyze the data. This year, volunteers used the Counting Us mobile app, which registers the data electronically and captures the exact location of each interaction.
People who agreed to answer volunteers' questions would receive a $10 gift card to Starbucks or McDonald's and a pair of socks in a bag. A pamphlet to San Diego 2-1-1, a popular organization that can help connect people with services, was also included. 
Last year, the Count showed that 8,102 men, women, and children were living on the streets or in shelters within San Diego, a decrease when compared to the 8,576 counted in 2018. While this year's results won't be made available until the spring, the data will be used by county officials to apply for federal and state funding to help people experiencing homelessness.
San Diego County has made significant investments in outreach, treating, and housing services. The County will be spending an estimated $712.9 million on mental health and substance use treatment programs during the 2019-20 fiscal year. Greater efforts to provide affordable housing to address the housing crisis in the region will also be pursued in the ongoing battle to alleviate San Diego's growing