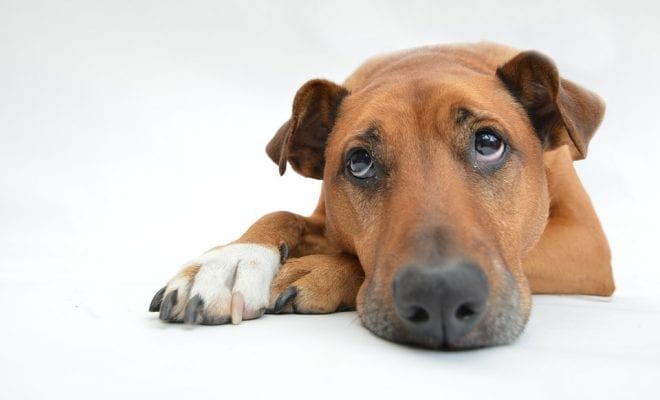 Lifestyle
What to Expect When Adopting a Furry Friend
By
|
National Dog Day was on August 26th, and the influx on social media of all the adorable puppy photos has definitely got some people considering pet parenthood. There's a certain kind of joy that only a dog can bring to you life. In his bestselling book "Marley & Me", John Grogan eloquently put it like this: "A dog has no use for fancy cars, big homes, or designer clothes. A water log stick will do just fine. A dog doesn't care if your rich or poor, clever or dull, smart or dumb. Give him your heart and he'll give you his. How many people can you say that about? How many people can make you feel rare and pure and special? How many people can make you feel extraordinary?" If you're looking for the companionship and loyalty that only man's best friend can give, this information about pet adoption in San Diego should help you on your way.
For starters, it's important to know the benefits of adoption over shopping. By now, you've probably heard of the #AdoptDontShop movement. Aimed at spreading the word about the cruel and inhumane treatment of animals at puppy mills and in certain pet shops, this movement has been wildly successful in convincing people to adopt their forever friends instead. Besides ensuring that you aren't purchasing your pet from a cruel breeder or puppy mill and inadvertently supporting such practices, here's a few other benefits of adoption: Through adoption, you are also saving yourself some time and guesswork. Animals that come from shelters are typically already trained, so you don't need to worry about that aspect of getting a new animal. Also, shelter employees get to know the animals, and they can answer any questions about your prospective pet's personality and what kind of home would best suit them.
So, what does the process of pet adoption look like? At The San Diego Humane Society, the process involves three steps. First, you'll browse the adoptable animals on their website (click here to search) or visit the animals in person at one of their adoption centers around the county, or head out to one of their mobile adoption events.
Once you've selected the pup you're interested in adopting, you can spend time getting to know them. You'll also have the opportunity to meet with one of the Humane Society's Adoption Counselors, who are trained to help make the best match for you.
When you've finally found a great match, you'll have another opportunity to ask the Adoption Counselors questions about training and get some tips on helping your new pet adjust to your home. The Humane Society even offers the service of helping introduce your new dog to your current pet.
A lot of people think that adopting a pet is more difficult than it actually is, and we hope that these simple steps steer you in the right direction if you're contemplating pet parenthood.