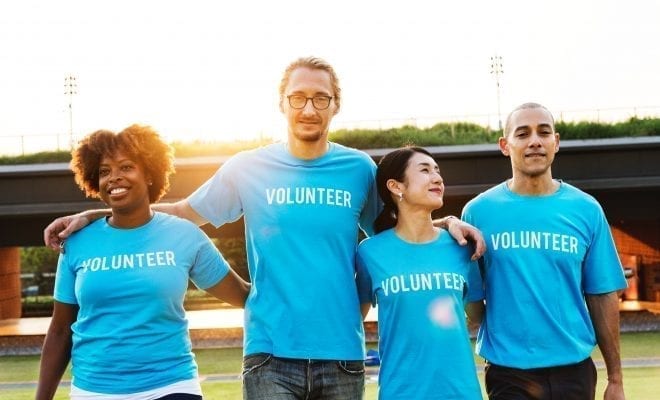 Lifestyle
Volunteer this Holiday Season with these San Diego Charities
By
|
As the holidays are right around the corner, now is the best time to give back to your community to those who are less fortunate than you are. Luckily, there are plenty of great opportunities for you to give back to those in need. If you want to spread holiday spirit to back to your community,  check out these great volunteer opportunities around San Diego.
8:30am – 10:30am
Saturday, November 17th
Downtown San Diego
As the homeless population of San Diego continues to rise, there are scores of people who don't have access to quality meals during the holidays. Volunteers are needed to help walk the streets and invite the homeless to a home cooked meal later that day. This is great for all individuals, families, or groups that want to give back.
Hosted by: Think Dignity
8:00am – 11:00am
Downtown
Think Dignity needs help to gather up donations for their annual Winter Survival. The organization will be collecting a variety of supplies and daily essentials, including flashlights, warm clothing, pet supplies, and more for those who are living on the streets.
Hosted by: Wreaths Across America
9:00am
Saturday, December 15th
Miramar
Our armed forces deserve the utmost respect for their sacrifices they have made for our country and well-being. Wreaths Across America will be heading to the Miramar National Cemetery to remember and honor the veterans of our fallen heroes. Volunteers will place wreaths on the graves of the fallen and say the name of each and every veteran aloud to honor those who gave the ultimate sacrifice.
San Diego County Credit Union Toy Drive
Hosted: SDCCU
Now through Dec. 17
Taking place at all 43 branches of SDCCU, they will be accepting unwrapped toys for children in need at Rady's Children's Hospital and Children's Hospital of Orange County. Last year, SDCCU customers and employees donated over 1,600 toys during the holidays. Please note they will not be accepting any stuffed animals or violent-looking toys.
Hosted: Jacob & Cushman San Diego Food Bank
With nearly half a million people in San Diego County living in poverty, it is important to give back and support these families so they will not face food insecurity. This food drive can be supported in a variety of ways. Head over to your local Vons to donate a $5 pre-filled Hunger Bag. If you want to donate your own-non perishable items, Wells Fargo is accepting donations at any of their 79 branch locations throughout San Diego County. You can also send cash donations to the Food Bank via its website.