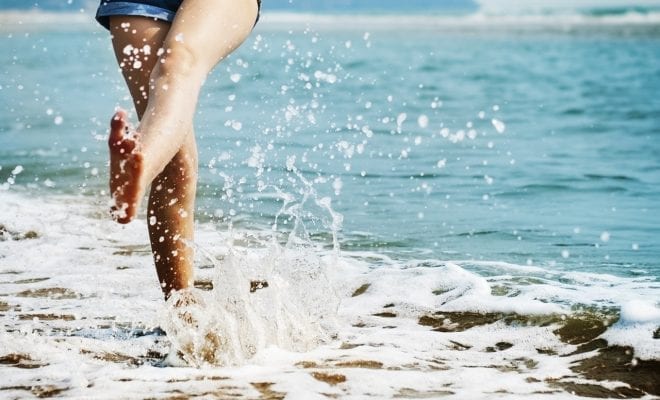 Lifestyle
Top Spring Break Getaways For 2017
By
|
Spring break is one of the best times of the year. The sun is usually shining without the excessive dry heat, we've endured the stretch from Christmas until Easter, and our bodies and minds are just ready for some R&R. Plan ahead to make the most of spring break 2017 by booking hotel rooms, convincing your friends that you've found the best getaway, and finding the activities that your soul is craving.
Here are a few of our California favorites:
The Classic | Palm Springs
Slip away to the desert and relax by the pool in the shade of a palm tree. Palm Springs is the iconic spring break stop for Californians, as it provides the perfect escape with limited driving needs once you get there. Whether you're looking to splash around at a water-park, release your stress with a massage, get a healthy dose of competition on the golf course, or party all night with friends–Palm Springs has you covered. Find more deals, restaurants, and free activities on their spring-break-specific website. 
The City Life | Los Angeles
Do you save up for spring break all year? Well, this is the spot for you. Ace Hotel in historic Downtown Los Angeles is the perfect getaway for musicians and other artists. With loft room availability, expect to find a private kitchenette, flat screen t.v., and custom Revo Radio. Some rooms even have an acoustic Martin Guitar or a turntable with a curated selection of vinyls. Use spring break as a chance to recharge, engage with your creative side, and spend evenings in the 'hype' of the L.A. bar scene. You may even get lucky with a band or rooftop party at the hotel during your stay. Check their calendar for more details. 
The Road Trip | Paso Robles 
Head to the coastal countryside of Paso Robles and indulge in the world of wine. Take it slow, with a drive up the coast from San Diego to San Luis Obispo. Make a couple of stops on your drive to see the festive beach culture of Venice, the Nordic culture of Solvang, and lunch on the iconic Redondo Beach Pier. Find an AirBnB in the hills, and sign up for a 2-day wine tour (or create your own). Drink JUSTIN wine from its birthplace, look at the sculpture garden of Sculptura, and experience the underground tour at Eberle. Stop in Malibu for a night of camping at Leo Carrillo State Park on your way back and work your way back to 'real life' mode. Let this be a spring break you want to repeat for years to come. 
The Staycation | La Jolla
Get all your friends together to pitch in for a mansion on the beach. What's better than an adult sleepover with some of your best friends? Stock up with supplies for cooking and drinking, and spend your days relaxing with music by the poolside, all while looking at the enchanting Pacific, just steps away. Get a discount for booking during the week instead of the weekend, and feel like royalty this spring break. Check out AirBnB for options for up to 20 guests.
Stay safe, relax, and enjoy the sunshine.