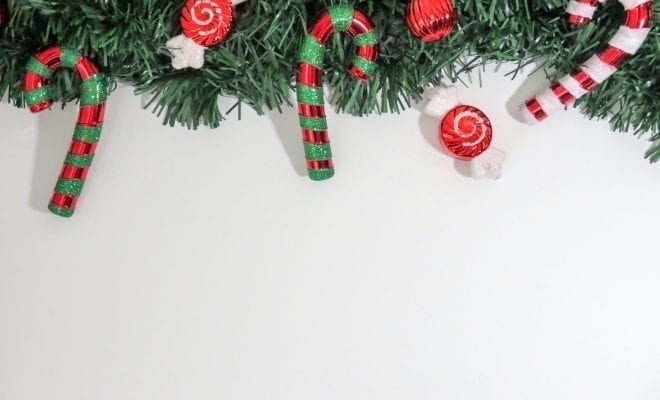 Lifestyle
Tis' the Season for Decorations
Finding inspiration for holiday decorating can be repetitive when you want to be creative and think of unique ideas. You can turn to Instagram and look at all the trending decoration ideas that are in store for this holiday season. Figure out how to make your home look chic with holiday decorations and be unique while doing it.
Check out Creative_Holiday_Decorations for inspiration and for unique ideas on how to decorate your home. You can see pictures such as a snowman on top of your head made up of hair or how to make a trendy Christmas tree wall ordainment out of lights and sticks. The vibe of this Instagram page is simplicity and shows that you can make Christmas decorations out of anything you have lying around the house. You can make snowmen out of white books and Christmas trees out of sandals. You don't need to spend a lot of money on your decorations, just a passion to show off your holiday spirit.
If you want your house to have a comfortable and cozy vibe you can grab some inspirations from verliymag. This cute Instagram account shows cozy styles of big sweaters and knitting scarves. Get inspired to travel and learn how to make cute little touches to your home that will get your house ready for the holidays.
If you want your house to be glamorous and chic during the holidays try following em_henderson who a New York Times best selling author. Her aesthetic of white with pops of color will catch anyone's eye while showing you how to make your home glamorous in a simple and elegant way. These pops of color add to the while pallet creating a bright and festive holiday season. Follow her for inspiration on how to take your home to the next level of elegant.
Follow kelleywearstler for inspiration on how to make your house bright and noticeable this holiday season. Her Instagram may not be dedicated specifically to the holidays, but she has great taste on how to bring color to your home. Using her creativity and your unique eye, you can create the perfect atmosphere for your holiday guests. She enjoys bright colors that are eye catching so take this outlook and create some bright snowmen or Christmas trees to show off in your family room. Try incorporating other little details such as funky candles and intricate wreaths.
For a more pastel and neutral outlook, follow nicolegibbsonsstyle for truly beautiful ideas. This Instagram account shows your how to use pastels and how you can use table settings to help decorate for the holidays. During the holidays if you are expecting a lot of family coming over, show off your taste with elegant plates and place settings on your table. Look for inspiration through Nicole's eyes and focus on how to bring pastels into your holiday decorating.
Be creative this holiday season and decorate your home for the season or all year long with the inspiration found within these Instagram accounts.

Rachel Deitch
"When asked, 'How do you write?' I invariably answer, 'one word at a time.'"-Stephen King