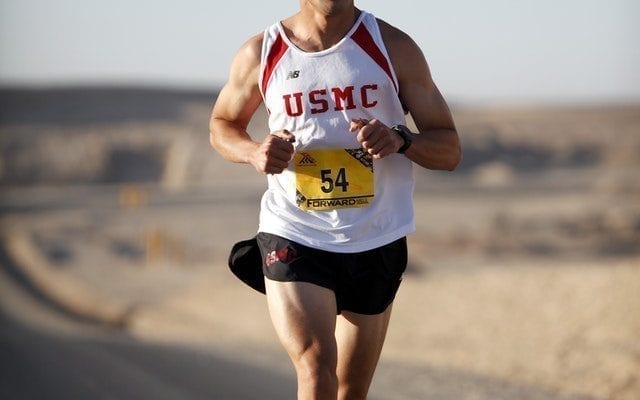 Lifestyle
The Most Extreme Triathlons On The Planet
By
|
Triathletes are widely considered to be some of the most physically fit people in the world. Triathlons are widely considered to be one of the most difficult sporting events, but to some, it's not even a warm up. An Ironman Triathlon takes the race a step further, adding significant distance to the competition, requiring a 2.4-mile swim, a 112-mile bicycle ride, and a marathon length run of 26.2 miles. For the majority of us, we will never accomplish such amazing physical feats. However, for some, they seek out even harder competitions to test their limits. Known as extreme triathlons, they are the pinnacle of physical achievement, and only a select few have been able to complete them.
The Florida Xtreme Triathlon consists of a 3-day coast-to-coast triathlon that takes its participants on a 300+ mile journey across Florida. The race begins at the Crystal River with a 2 mile swim to the Gulf of Mexico. Upon completion, participants will then engage upon a 103 mile bike ride to Carney Island, where they will then run a 3 lap 30k run course. If you're exhausted just reading that, imagine how the racers feel knowing there's 2 more days to go. Days 2 and 3 consist of the same, totaling 98 and 90 miles, with the finish line taking place on the beach.
Why anyone would want to participate in an event called, "The Triple Brutal" is beyond me, but it's name is well deserved. Put on by Brutal Events, this triathlon consists of some mind-boggling distances that are honestly hard to comprehend. Participants will be required to complete a 7.1-mile swim, a 347-mile bike ride, and a 75.3 mile run. The race takes place in Llanberis, North Wales, and offers stunning scenery, in addition to challenging hills. The running portion takes runners around the lake up on the mountain. Due to the incredibly harsh nature of the weather, and the extreme difficulty of the race, there are medics on-site, and will have final say as to whether participants can continue if they do not look okay.
The Alaska Man Extreme Triathlon race pits participants against the harsh environment of the Alaskan wilderness. Including a 2.6-mile swim, a 113.5-mile bike ride, and a 27.5-mile run that adds up to 142 miles. Of the 300+ athletes that signed up to compete in this years race, only 153 finished it. For the swimming portion of the race, the water temperatures start at 55 degrees, but drop all the way to 46 degrees as the day moves on. The bike portion requires athletes to ascend steep elevation up the Alaskan mountains. Amazingly, the fastest athlete to finish the first day of the course clocked in 4:51:08. What's even more amazing is that there were two more days to be completed. People from all over the world train for their chance to say they've completed this extreme triathlon, but few can say they have conquered it.
While most of us will never compete in such difficult races, don't let that stop you pushing yourself to reach your highest potential. As for me, I'll leave these 300-mile races to this professionals.