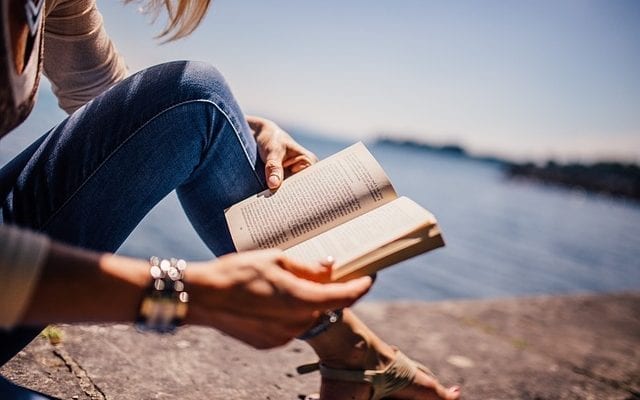 Lifestyle
Books for Your Summer Reading List
By
|
With society reaching peak saturation in our digital lives, it is always a good idea to take a step back from the ever-expanding grasp of technology and unwind with a good old-fashioned book. While it may be hard for some to break away from just one more episode of Netflix, do yourself a favor and dive into one of these fantastic books and get lost in a new story. Here are some books you have to include in your summer reading list.
A vivid, real-life mystery of a man's journey to find himself in the Alaskan wilderness, Into The Wild is based on the true story of Christopher McCandless. This book will leave you restless with an itch to hit the open road without a destination, just the goal to experience life with a totality, unlike anything you've ever had before.
In keeping with the theme of escapism, this book is perfect for those wanting to travel back to Italy in 1962, where an innkeeper meets a gorgeous, dying actress. This read has a sweeping scope that all ties tidily together at the end with a healthy dose of emotional stress and recovery that will have your heart skipping a few beats.
The master of horror is back again with his newest novel just in the time for summer. In one of his most unsettling stories yet, The Outside follows the investigation of a brutal murder of a young boy. As it expands, horrifying answers and details begin to emerge, with King masterfully weaving the threads of this thriller, until it all unravels in an absolutely shocking way.
A true crime account of the Golden State Killer, the elusive serial rapist turned murderer who terrorized California for the better part of a decade. This masterpiece of a true crime work was written by McNamara at the time of her death, finished by her close colleague, and given an afterword written by husband and comedian Patton Oswalt.
Delivering a novel about power, ego, influence, and loyalty, Wolitzer gives us one of her most hard-hitting works yet. At its heart, The Female Persuasion is about the inner flame that is within us all, and the one person that comes around to fan it into the fire its born to be.
A collection of heartfelt essays touching on the meaning of being a father, this humorous and insightful book is one that all dads should give a read. You'll be hard pressed to find yourself to able to successfully stifle a laugh during reading this.