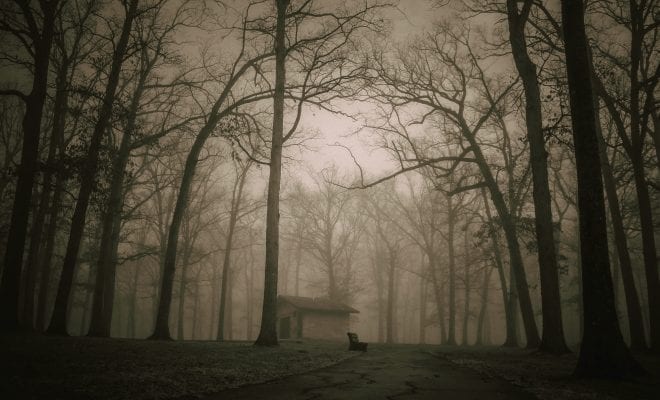 Lifestyle
Spooky San Diego: Reportedly Haunted Locations
By
|
This time of year always brings out our fascination with the supernatural and unexplained, drawing us to seek our own experience with the mysterious phenomenon. October always bring us numerous options for faux haunted houses and mazes, but for those who wish to seek out the real deal, there are a few solid options in San Diego that you'll want to check out. Whether you're a skeptic or a true believer in the supernatural, be ready to get a true spine-chilling experience.
Every year, October marks the month where scary movies are released, costume shopping begins, and picking pumpkins and running through haunted corn mazes start. October is known as the creepiest month of the year and for some reason, we love it. Over the course of the years, articles have been released about the creepiest places in the world, but none seem to focus on San Diego. Well, get ready because here are some of San Diego's spookiest spots.
Hotel del Coronado
This location is one of the most famous haunted places in San Diego. In 1892, a guest by the name of Kate Morgan checked herself into the beautiful hotel using a fake name. A few days after checking in, she was found by hotel staff dead. The cause of death was a self-inflicted gunshot wound to the head. Known to have been a very beautiful woman, the local newspapers referred to her as the "beautiful stranger" until her identity was finally verified a few weeks later. Ever since then, the hotel has been known by guests to exhibit strange phenomena. Guests have reported odd occurrences of lights turning on and off without any reason, returning to rooms to find linens pulled back, and footsteps heard above in top floor rooms. The room where the Kate Morgan committed suicide is often booked far in advance, but for those who want to check out the paranormal activity themselves can go the easily accessible gift-shop, where strange activity often occurs.
Whaley House
An interesting place for paranormal activity as it is not only one of the most haunted places in San Diego, but it is actually declared as an authentic haunted house by the United States Department of Commerce. Previously a house for the Whaley family, it has been the location for a number of tragic events. A man named Jim Robinson was hanged on the property under the archway to the music room and parlor. A girl died on the kitchen table after having an outdoor clothesline fall and crush her throat. One of the Whaley family members, Violet, committed suicide inside the house as well. Visitors of the house have reported many instances of paranormal phenomena in the house. This includes figures seen in windows, sounds of a baby crying, kitchen equipment moving on their own, and even windows opening and closing on their own. This place is not for the faint of heart, but for those truly wanting to get in the Halloween spirit and experience paranormal activity, this is the place to go.
Robinson-Rose House
This was previously a house built by Judge James W. Robison in the 19th century. However, not being able to stand the test of time, it was completely destroyed and eventually rebuilt in 1987. Now, it is used as a visitor center in the historic Old Town of San Diego. Though the original house has long been gone, the paranormal activity has remained, and visitors continue to report strange occurrences. Visitors have said the elevator will work on its own without anyone near it, and footsteps can be heard when no one is around. Female visitors have reported feeling their hair pulled from behind, yet no one is there. There have also been a few sightings of ghosts and what is described to be a "cloudy mist". If you're looking to for a spooky time, the Robinson-Rose House is certainly a good option.
The Horton Grand Hotel
After the city of San Diego rebuilt and reopened the Horton Grand Hotel in 1986, the magnificent hotel began to have many different paranormal sightings of previous guests from its pasts. One of the ghostly guests reportedly still lingering is Roger Whittaker, a gambler that was shot by his creditors after he was caught cheating. It's said he still resides in room #309, with reports of flickering lights, doors opening and closing, and a misty glow and footsteps in the night. Some guests even report feeling an unexplainable sensation while walking through the hallways at night.
The William Heath Davis House 
The William Heath Davis House was first built in 1850 and now lays claim as being the oldest structure in downtown San Diego. Previous residents of the house include San Diego founder Alonzo Horton and his wife, but the word 'previous' is highly dubious, as they are said to still linger about long after their deaths. There is a famous unknown Victorian woman reportedly seen by many visitors. There have also been a couple spotted at the top of the narrow staircase, wearing clothes from the 19th century. Every night, the interior lights are turned off, and the security alarm is set. However, many times, upon entering the house in the morning, there's a light left on in a back room.
Mount Helix Cross
Known for family picnics and beautiful weddings, this popular spot may not be so joyful after all. Many, and I mean a lot, of people have heard a woman sobbing underneath the cross when no one else is around. Other people claim they have seen a Victorian bride show up right in front of them which then disappears. Unexplained wind, unknown wailing, and a ghost bride….no thank you.