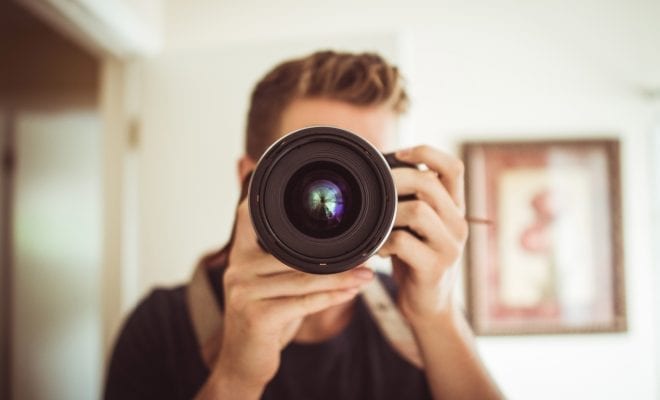 Lifestyle
Get Started in Photography With These Fantastic Cameras for Beginners
By
|
If you've been wanting to get into photography, it can be a dizzying experience seeing all the different types of cameras out there to choose from. Thankfully, now is a time where it can be fairly difficult to purchase a bad quality camera. Everyone's photography needs may be different, but here are some top-notch cameras that can be great entry-level models to get you started.

This is one of the best all-around DSLR models out right now. Purchased along with a Canon EF-S 18-55MM f/4-5.6 IS STM kit lens, the EOS Rebel is packed with plenty of multi-faceted features that will give you the ability to capture truly captivating photos. It has a vari-angle touchscreen, a simple guided user interface, and Wi-Fi and NFC capabilities so you don't need to mess with any annoying transfer cables. Paired with the ultra-smooth DIGIC 7 processing system, you'll get incredibly detailed photos and videos.
This camera takes all the complication out of DSLR's, making it an incredibly easy camera to pick up and start using right away. The D3500 comes with a Guide shooting mode, which essentially makes for a fully interactive tutorial for your photography, ensuring you are able to snap quality photos at a moments notice. A spacious rear LCD screen will help you line up shots and videos, with the image processor helping produce fantastic image quality and performance.
While a bit more expensive than other entry-level DSLRs, the K-70 is packed with features you won't find in the other models. It comes with a wider viewfinder, allowing you to shoot high-motion photos at a decent shutter speed. The image stabilization is built into the camera itself rather than the lens, making it so you don't have to spend a ton of money on different lenses to get a certain level of stabilization. The entire body of the camera has a premium rugged feel to it that is both weather-resistant and freezeproof, making it a great choice if your taking it out on outdoor excursions.
This mirrorless camera is a lot more compact than traditional DSLR's like the ones mentioned above. While mirrorless cameras are a bit more expensive, you'll find they are much more compact, with more robust image processing capabilities. The GX80 is perfectly adaptable for a photographer of all skill levels, with an Intelligent Auto options that allows for complete control of all settings. It also can capture 4K video, with an electronic viewfinder making it easy to shoot in low-light conditions.
This handsome retro camera is mirrorless with a stunning handcrafted body that makes it a real looker. The E-M10 III comes with an electronic viewfinder, 5-axis image stabilization, and a high-resolution tilting touchscreen. As for snapping photos, the E-M10 III is capable of shooting 4K videos and capturing rapid stills up to 8fps with its powerful 16.1 megapixel image sensor.