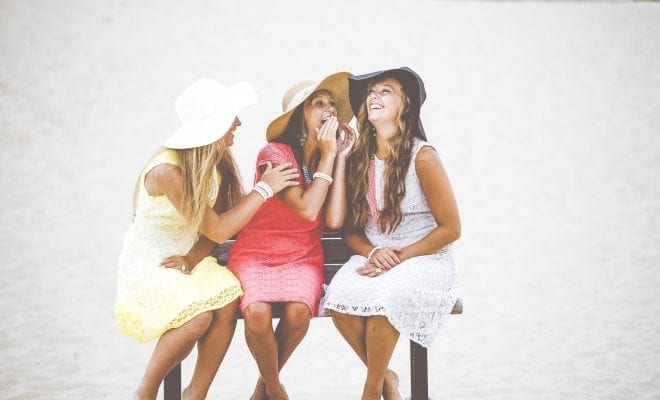 Pexels
Lifestyle
Hottest Summer Fashion Trends
By
|
It's time to trade in your fashionable sweaters, for shorts and a cute hat. The San Diego sun is back and its time to embrace your summer wardrobe. In order to look as trendy as possible, we've created a list of must-haves for your summer closet. It's time to express yourself with confidence.
One-Piece Swim Suits
Make a statement at the beach in a one piece that will embrace all body types. One pieces are back in style, and cuter than ever. Choose from a variety of styles that include cut outs and cross ties in the front. These chic and trending suit styles can compliment all body shapes, and will make you feel confident in a simple way.
White Heels
Out with the nude, and in with the white! White heels are taking over runways everywhere, and now you can be a part of the trend. Show off your summer tan with a pair of white heels and a floral dress. White heels are a classy way to show off your style and embrace your feminine side.
Pin Stripped Dresses and Tennis Shoes

Pinned stripped dresses with a pair of white tennis shoes is the perfect go-to outfit for your summer day activities. This comfortable outfit will make you feel cute and stylish. Wear your hair in a messy bun paired with your dress and tennis shoes to add a more care-free vibe.
Rompers
Rompers for women have always been a trend, but now the tables have turned and men are joining the trend. These comfortable onesies are the biggest fashion risk and statement of the summer. These rompers were designed to turn heads, and they are definitely doing that.
Long Dresses
Sun dresses are timeless, but long dresses are making a statement. Long dresses are perfect for a breezy summer day, and will easily make you look classy and poised. If you're on the shorter side, try a long dress with a slit in it, or a mesh bottom. If you're on the taller side, try a long dress with a high neck line and embrace your tall body frame.
Floppy Hats
Channel your inner fashionista with a big floppy hat to show off your sass! These accessories are perfect for a day at the races or a sunny day at the beach. Pair a floppy hat with a choker and your favorite dress to set the mood for your summer day.
Floral
Floral dresses, skirts, and blouses are the perfect way to say goodbye to spring, and hello to summer. Floral adds the ultimate womanly detail to any clothing item. Wear your favorite floral blouse to a picnic at the beach and soak up the summer sun. Floral is a pattern that will always take your style to the next level with it's feminine touch.
Make this summer is a stylish one and embrace your personal trends that make you feel confident and chic. Dress to impress and hold your fashion standards high so that you turn heads no matter where you go! Add a personal touch to these trending items and create your own personal style.