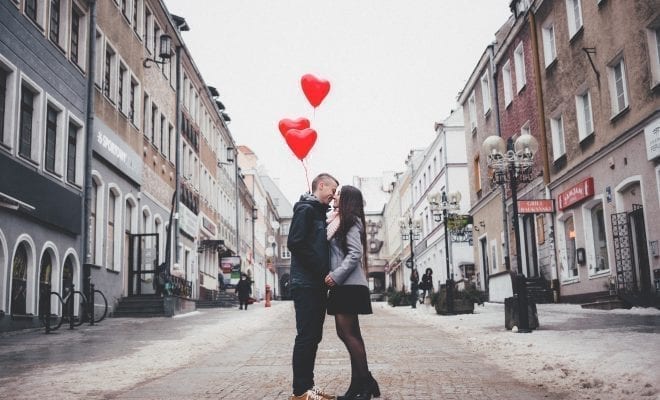 Lifestyle
First Dates in San Diego
By
|
First dates can have a lot of pressure, but they don't have to be scary. Make sure your first date is an activity where you can talk and learn more about the other person. Show your fun and goofy side, while showing your love for art and passion for cooking. We're here to tell you that first dates are fun and exhilarating, especially in San Diego.
Museums and Galleries
Take her out on a date she'll never forget, and show off your knowledge of art at the San Diego Museum of Art in Balboa. Enjoy the Art After Hours at Balboa Park After Dark, open until 8pm on Fridays. On Fridays after 5pm it's just $5 to experience art at the 20 different galleries. Enjoy a cocktail after observing artwork at the museum's restaurant Panama 66. Be creative and show each other beautiful paintings while learning more about each other.
Rock Climbing
Show your athletic ability with rock climbing at the Solid Rock Gym. There are three locations for this gym: San Diego, Poway, and San Marcos. There is a sizeable cave just for climbing, so you and a partner can practice climbing, exploring, and create memories on your first date. This place is perfect for first timers, which means it's the perfect place for a first date.
Bike on Ocean Boulevard
Rent a bike and go on a relaxing bike ride on Ocean Boulevard. You can rent a bike from Bicycle Discovery, Pacific Beach Bike Shop, or Ray's Rentals Pacific Beach. Go on a beach bike ride and cruise down the coast for your first date. Go at sunset so you can watch the sky change colors as you feel the sea breeze in your hair.
Farmers Market
Explore the farmer's market together for your fist date. Indulge in food, brews, and jewelry. Go to the Sunset Market in Oceanside on Thursdays for the perfect date atmosphere. Discover new foods, and enjoy the view of the beach in the background. Or buy some fresh produce from a famer's market and have a picnic on the beach.
Hike Torrey Pines
Get active and go on a hike at Torrey Pines. This moderately easy hike is the perfect place to talk and learn about each other, while getting a workout in. Do an early morning hike or go in the afternoon and enjoy the beach after. You can make an entire day out of hiking and going to the beach, and maybe getting some tacos after at Roberto's Mexican Food.
Take a Cooking Class 
Take a cooking class at Venissimo, the perfect place to make your own cheese. There are classes every week and events every month. You can book a class up to 8 people, so you can make your first date, a triple date! Have fun cooking and making cheese while getting to know the new person you are dating. Pair your homemade cheese with your favorite wine, and you will have yourself a wonderful first date.
Go outside your comfort zone and go on a first date that is also an adventure.