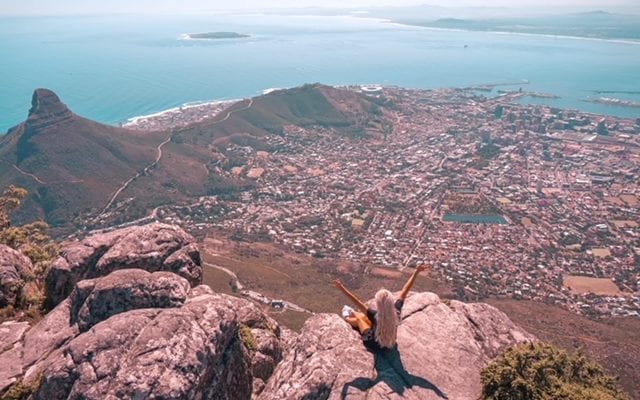 Lifestyle
Diary of a Blonde Wandering: Table Mountain in Cape Town, South Africa
By
|
Welcome to my travel diary: Diary of a Blonde Wandering. My name is Vanessa, but you can call me Vee. I'm a travel blogger and an international flight attendant, so I'm basically jet lagged and travelling constantly. I'm excited to be able to share with you my travel diary and hopefully, in some small way, I can inspire you to see some of the world in any way that you can.
I'll be sharing with you how to make the most of destinations in limited time. Sometimes I only get 24 hours in one destination, so I'm on the clock from the moment I land. My goal is always to get out and do things, while making sure I'm well rested before my return. There are other wonderful times when I have more than 24 hours, or even a few days, to visit a new city — and it's fantastic.
On any typical day my journey begins on the Southern Coast of Ireland where I'll catch a flight to London, England and from there fly to any given destination around the world. I feel so grateful as it's been sunny in Ireland recently but, let me tell you, that it ain't always the way. We get tons of clouds and rain here especially during the winter months. Summer has been good to us the past couple of years and long may it last. I do love Ireland; it's one of the most amazing places, and if you get a chance you should definitely come visit.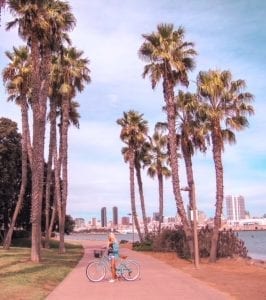 I think being in a position to travel frequently has made me appreciate home that bit more. However, I can't begin to tell you how much I also love San Diego. It has become a second home to me and one I'm lucky enough to visit at least once (maybe twice) a month. I mean what's not to love about huge amounts of glorious sunshine all year round?
If you love traveling as much as I do, you're probably constantly adding things to your ever growing "bucket list". Nowadays it's more of a random collection of places and things whirling around in my head. I hear of something new and adventurous and I'm adding as I go along. Does anyone else do that or is that just me?
I've done lots of great things this year, and I will share these stories with you. From hiking Table Mountain in Cape Town, South Africa to taking a helicopter tour of the Grand Canyon, and seeing the wildlife in Nairobi, Kenya, it surely has been an eventful 2018.
Hike Table Mountain in Cape Town, South Africa
Oh my word! The views from the top of Table Mountain are literally second to none. Cape Town itself is worthy of the front of any postcard, and what better way to see it than from the top?
My favorite part of this adventure is that you don't even have to hike it. You can take a cable car to the top and back down again. So whether you're into hiking or not, Table Mountain is a great day out for everyone. I don't mind a hike, but I'll always remember hiking Mount Fuji in Japan and halfway up thinking 'right I want to come down now' but couldn't. I was politely reminded that to come down, one must go up, so I think it's nice to have the choice.
From Table Mountain you have the most spectacular view of the Atlantic Ocean with Lion's Head to the left and Robben Island straight ahead. The infamous island is host to the prison that was home to Nelson Mandela during his time as a political prisoner. You can also do a day tour to the island which you can check out here.
I sat on the edge of one of the oldest mountains in the world, terrified of heights, and I'm pretty sure if the camera was pointing in the direction of my face it would be telling a different story. If you want to do it for the 'Gram' and see a good photo opportunity always make sure it's safe to do so.
A return journey on in the cable car was about 180 Rand which is roughly $15. There is also an option to buy tickets one-way if you decided to Hike up and get the Cable Car back down.
Looking for more things to do in Cape Town? Check out 5 of my favorite things to do on blondewandering.co.uk. Instagram: @blondewandering