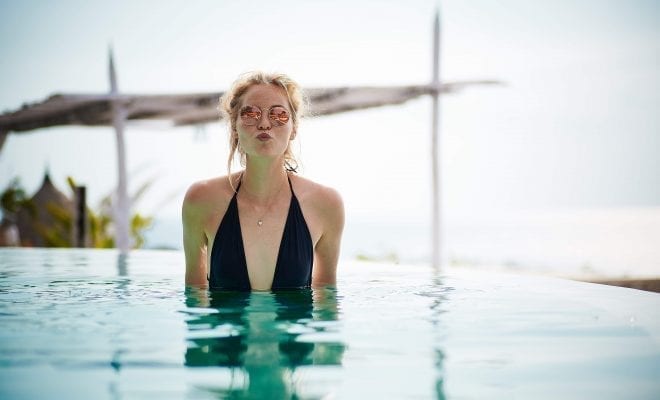 Lifestyle
Best Swim Suit Stores
By
|
Summer is about feeling good and looking good in your favorite little bikini. The sun is shinning and beaches are warming up, which means it's time to find your new favorite bathing suit. We've created a list of some of the best swim suit stores in the San Diego area to help your search for that perfect bathing suit. Get ready to go on a shopping spree and get ready to feel confident all summer long in a bathing suit that is unique.
This cute and trendy store has the best original swimwear. They do "Sip, Shop, & Spray Tans" every Thursday from 4-6pm. With reasonable prices and unique designs, they have it all. From cheeky bottoms, to triangle tops, to one pieces, there is something for everyone. The second Wednesday of each month is the South O Walkabout which means Boom Boom Brazil will be open late which includes discounts and special events. Directions on how to order online are posted on the website as well. Come check out this chic store that will make you feel confident for summer.
With locations in Del Mar and La Jolla, this amazing store will make you eyes wide with excitement. This bathing suit store also sells rompers, blouses, shorts, and much more. This delicately made swim wear also has amazing prices. With quality made swim suits, you'll feel comfortable and stylin' at the beach no matter what. Diane's Beach Wear has the latest styles and is always on top of the fashion trends that you know and love, including the criss cross one pieces and the simple triangle tops
Check out the brand of the month at Gone Bananas and shop until you drop. With free shipping on all orders over $75, these bathing suits are the deal of the summer. These intricately designed bathing suits will make it all eyes on you at the local beaches this summer. From mesh one pieces, to high neckline swim suit tops, this store has it all!
Some of the popular brands at this trendy store are L*Space, Body Glove, Lui Fama, and Roxy. Since its first opening in 1993, this little shop has been a Mission Beach landmark. With much more than just bikinis, this boutique can help you look like a model all summer long. 7 Beach Boutique is one of the most popular bikini stores in San Diego, and now you can be a part of it.
This shop is most popular for cover-ups, bikinis, and sunglasses. With the perfect prices and the latest designs, there's no way you'll want to miss out on visiting Bikini Shop. Spend you summer in a bikini that fits your personality and purchase your new favorite bikini. From simple to sexy, this store will satisfy all of your shopaholic needs.
Find your perfect bikini right here in San Diego. Enjoy your long days at the pool and the sandy beaches while making a fashion statement in your new favorite bikini.