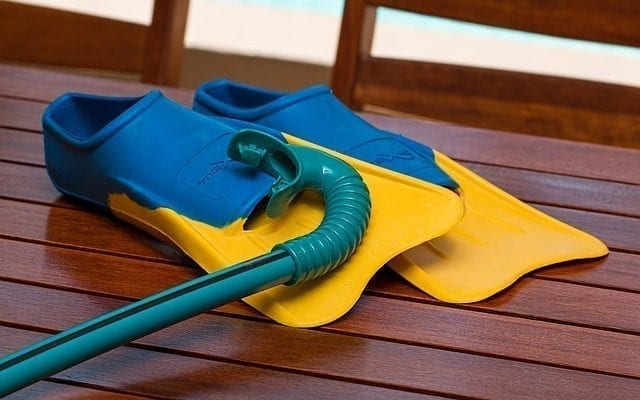 Lifestyle
Best Spots to Snorkel in San Diego
By
|
You don't need to travel to some tropical island to go on a snorkeling adventure when San Diego has some amazing spots for you to explore. The best snorkeling sites around here will give you the chance to see an astonishing amount of sea life. You can catch a glimpse of colorful schools of fish, agile sea lions, or even leopard sharks and stingrays if you're brave enough. So, grab your snorkel gear and explore the sea on your newest ocean adventure!
Turtle Town is one of the coolest spots for snorkeling in San Diego, and it is somewhat of a hidden gem. The area is located in the center of the marine sanctuary, and has an ocean depth of around ten meters. Once you reach the area, you will be greeted by some of the coolest marine life out there – Sea turtles! The turtles are known to swim through the red and green kelp plants, and you'll see turtles of all ages. In addition, you'll also catch some the really gorgeous local fish too.
La Jolla Cove is known as the best snorkeling spot in San Diego for all levels of swimmers. The cove is located about 15 miles north of downtown on the western end of the marine sanctuary. It is accessible from a small beach at the base of the sea cliffs. The water is light blue and clear, allowing for fantastic visibility of the marine life. The waters are known to be inhabited by the bright orange Garibaldi, the California state ocean fish. Sea lions are often seen hanging out on the nearby rocks, and come out to enjoy a nice swim with snorkelers on occasion. 
La Jolla Shores is another great snorkeling spot that is easily accessible, about 30 meters out from the La Jolla Shores Beach. The spot is located south of Scripps Pier near Kellogg Park. The ocean floor is home to stingrays and black bat rays, so be extra careful if you swim down that far. A little to the west of this spot, you'll find sea beds full of sand dollars. Sand crabs, hermit crabs, and sea snails are also common along this area.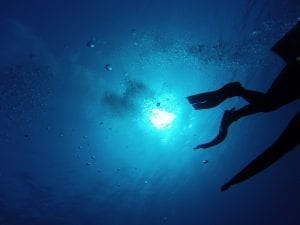 Mission Bay is the place to go if you want smooth waters and low tide while enjoying your snorkeling experience. This spot is a great choice if you're bringing the family along, as the waters are calm enough so all levels of swimmers can enjoy. The shallow and quiet cove is home to plentiful schools of Garibaldi fish along with vibrant coral plants. If you're lucky, you might find some more exotic marine life, including sea cucumbers, spiny lobsters, and bass.