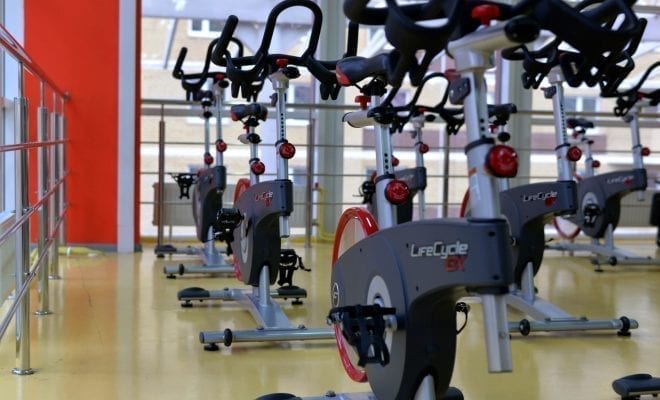 Lifestyle
Best Cycling Classes in San Diego
By
|
Indoor cycling is the hottest trend in fitness right now. Classes typically consist of blaring beats and heart-pumping cardio, and cycling seems to have the magic that keeps people coming back for more. Whatever it is, there are some seriously fantastic cycling classes in San Diego, so whether you're new to it or a veteran to the game, you need to check out these places.
Edge Cycle is a 45 min full body workout guided by heavy beats, unapologetic behavior, and rebellious mentality. They incorporate all genres of music to create a journey of sweat, dance, and connection. No more playing it safe; they push inner boundaries to achieve personal goals of change. If you are looking for a place of acceptance, where you are able to breakdown in order to breakthrough.
Walking into the studio, you'll immediately notice the plush modern decor giving it a highly premium feel. The studio is equipped with surround, custom LED lighting, theater seating and cutting edge bikes. You can choose your style too, whether you like a rhythm powered class or full raw power with heavy sprints and climbs.

With four locations in San Diego, there are plenty of opportunities for you to get your cycling session in. Pure Cycle is all about providing its patrons a high-energy workout that is bound to leave you drained when it's over. Each class is led by an energetic instructor that will keep your motivation high and help you push through.

Located in La Jolla, this upscale indoor cycling studio delivers a 45-minute workout that focuses on pure performance. Expect instructors to provide a high-octane experience, with adjusted LED lighting fitting the mood of the workout. With stadium seating, everyone will have a view of the mirror, so you can focus on perfecting your form.

If you're in Pacific Beach, Del Soul is here to serve your indoor cycling needs. Each 60-minute cardio workout is certain to leave you drenched, and with classes that are smaller, the intensity will be much more personalized. Afterward, you can also hit one of their Strength Circuit class, which will give you a chance to get some low-impact upper and lower body work outs as well.

CycleBar is known for providing a tight-knit indoor cycling community that will be there to help mold you into the best person you can be. At CycleBar, each instructor is a jack-of-all-trades, juggling being the DJ while also providing a constant stream of intense motivation. Classes are fairly large, with 55 bikes, flat-screen TV's, and personal data monitors.

If you're a sucker for a beach vibe when getting into the fitnes groove, Oxygen Studio should be your go-to indoor cycling studio. Each class, called an "Oxyride" consists of 45-minutes of high energy set to rhythmic music that will quickly get you in the groove. If you want to check it out before committing, your first ride is free.

This studio is the perfect choice for those who are looking to get in some indoor cycling without entering a highly competitive environment. Focusing on providing a comfortable environment for all its patrons, Spin classes have a more laid-back style of instruction, keeping things more fun. This, however, doesn't mean you won't get a killer workout.