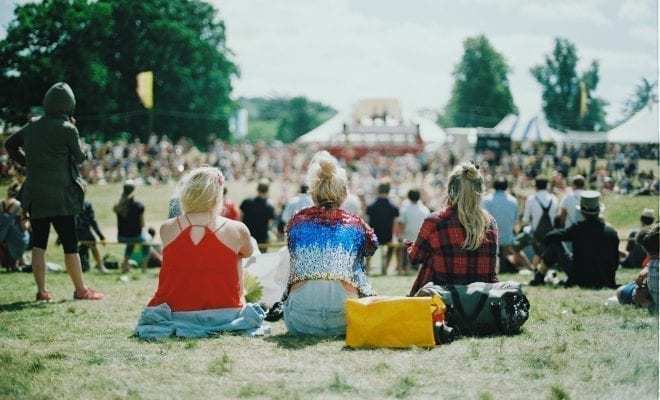 Entertainment & Events
What to Expect at Coachella 2017
By
|
The most talked about music festival in Southern California is so big that it expanded over two weekends years ago. Tickets sell out before lineups are announced, and the buzz among everyone from celebrities, fashionistas, and music lovers is strong. Passes are already sold out for the 2017 event, so if you haven't purchased your ticket, you might want to check out Craigslist. Both weekends look identical, so whether you have tickets for April 14-16 or April 21-23rd, expect to be wowed by another Coachella experience.
The Highlights:
Coachella Artists
The hottest artists are coming to the hottest location to bring you the music that you love. Headliners include Radiohead, Father John Misty, Lady Gaga, Bon Iver, Kendrick Lamar, Lorde, The Head and the Heart, and so many more.
A few smaller bands to check out: the sister harmonies of Joseph, the soft sounds of Floating Points, and the Australian electronica sounds of What So Not.
Coachella Area Accommodations
Hundreds of cars will be lined up with tents behind them, for the ultimate car camping experience. Tent camping and teepee camping will also be around the premises for all of those choosing to stay close during the festival. Expect a lot of people. Off-site hotels in Palm Springs and the surrounding areas are also available, with shuttle passes to get you to the show.
Food & Drink
Hundreds of vendors will be lined up around the festival to keep your stomach full of all the best flavors. There are options for everyone's dietary needs, so be picky and you'll never be hungry. For those who want a more upscale experience, tickets for "Outstanding in the Field," a four-course desert dining experience can be purchased. And you're from San Diego, so you probably have a sophisticated palate–we'd recommend checking out the Craft Beer Barn for everything from IPAs to Sours and everything in between.
Coachella Art Installations
Coachella commissions large-scale art installations to be placed in specific areas around the campground. Come share your perspective with other festival-goers, and engage with these landmark art pieces.
Make the most of your Coachella experience by planning ahead and knowing where to park, where you're going to stay, how to get there, and when your favorite bands are playing. You can grab a guide to all things Coachella on their website to read and learn from before entering into the chaos. We hope you have the best time as you embark on Coachella 2017!