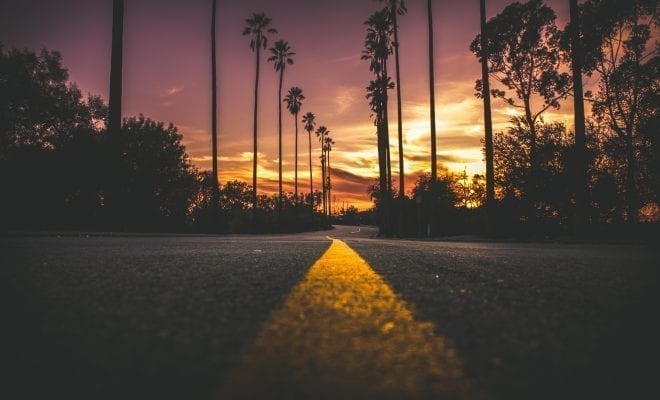 Entertainment & Events
This Weekend in San Diego 9/29-10/1
By
|
This weekend in San Diego is filled with activities that you and your friends will enjoy, as well as plenty of family activities that will keep the little ones busy. San Diego is a big city, with big events that are perfect for everyone no matter the age. Start your Friday off right at the Bold Mindbody Conference at the Hilton San Diego Bayfront. If you are looking to network and gain knowledge in the workforce, this conference is the perfect opportunity for you. With over 30 different breakout sessions on a diverse amount of topics, you can further gain knowledge on strategy, education, and you will be surrounded by other passionate business workers to further inspire you.
Another event that you can partake in this Friday, September 29th, is the More Than Pink event that helps raise money for breast cancer. The Carlsbad Premium Outlets are joining forces with Susan G. Komen to spread awareness of breast cancer, and to raise awareness of the campaign that she is running for the organization. With you $10 purchase of a More Than Pink card, you get discounts at some of the best places that are located at the outlets, which is perfect for a girls shopping day. All of the proceeds of what you spend will be donated to help the fight against breast cancer, so you make a difference in someone else's life by going on a shopping spree and it doesn't get much better than that. Sop till you drop from 9am-9pm this Friday.
 Let your little ones embrace a Children's Yoga Class from 9:30am-10:15am on Friday morning. Children from the ages of 3-7 can partake in this active adventure, and you can watch as your little one learns what relaxation is at a very early age. Make your children fall in love with being active with exercise and enjoy a relaxing hour as you watch them giggle and try their best to perfect their yoga techniques. Call 619-674-4677 with any questions or concerns.
After you've accomplished your Friday activities, you can enjoy an authentic Oktoberfest at the Encinitas Ale House on Saturday from 11am-11pm. It's time to break out your favorite costumes and to get ready to drink an indulge in the tastiest beer. There will authentic German foods available for you to explore, and various competitions to keep you entertained throughout the event. It's time to celebrate the holidays that are coming up, and now you can welcome fall in style.
 If you want to fill your weekend with culture and discovering new art, the Art San Diego is taking place this weekend from Thursday through Sunday. Make your way down to the Del Mar Fairgrounds to enjoy the largest contemporary art show on our side of the states. There will be over 500 different artists that will be showing off their talent, while you can explore pictures, photos, and numerous forms of art. You can also be a part of the panel discussions and explore the 60 different galleries that are set up for you to enjoy. Entry starts at $20, so choose a day that you want to explore a new world of art.
 You can also discover your passion for fitness this weekend at the Xterra Mission Bay Triathlon, or you can watch as people try to finish this excruciating event. There will be over 1600 people competing in this competition and starts at 7am on Sunday October 1st. Be a part of the experience as you come and support the competitors, or be a competitor yourself.
If you want a relaxing weekend getting ready for the holidays, make your way down to the Seasons of the Heart Home Décor, Gift and Craft. You can purchase holiday inspired crafts made by locals artists, and find everything you're looking for to ensure that your house makes all your relatives smile with joy as they admire your unique home décor. This event will be taking place all weekend long at the Del Mar fairgrounds.
This weekend has a diverse amount of events that anyone would enjoy, so take your picking and start welcoming the fall season along with all of the special holidays coming up. It's time to celebrate and relax with your family and friends, and San Diego is providing you access to some of the best activities around you.