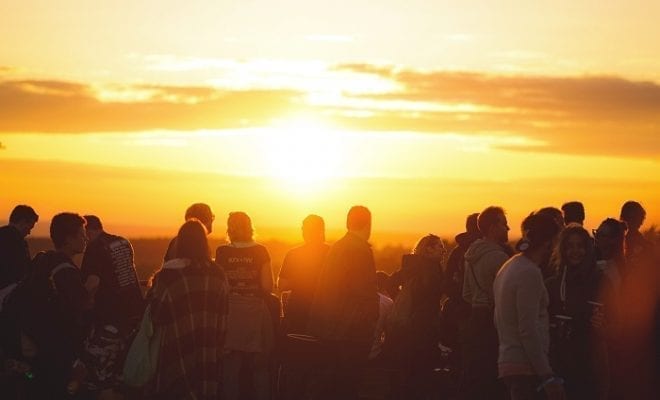 Entertainment & Events
This Weekend in San Diego 9/27-9/29
By
|
This weekend is filled with live music, delicious bites, and more music. Whether you want to try something new and adventure to the Rooftop Cinema downtown, or discover your new favorite dish during restaurant week, San Diego is busier than ever.
Thursday, September 27
This event is hosted by Jsix and Fashion Week San Diego. Executive Chef Anthony Sinsay has put together a gorgeous five-course meal that will pertain to some of the fashion weeks most popular creations. This year's menu was inspired by the 2018 FAB Award recipients while showing off these special looks throughout the evening. The event starts at 6:00 pm, so grab a friend and indulge at one of the most high-class events of the season.
Friday, September 28
Learn more about the frontier way of life with a hayride that includes a breathtaking view of mountains and the crisp fall sky. This festival will allow you to try out an original cider press to taste test delicious and fresh cider. There will be numerous events that you can choose to attend throughout the day such as a hoedown, hayrides, petting zoos, and gardening that includes planting a seed of your own. This is a perfect activity that will really help you embrace fall and get into the holiday spirit. This event goes through 10AM-2PM and tickets start at $12.
This year at the Pala Mesa Resort, the Fallbrook Chamber Charity Golf Tournament will take place at 11:00 am for a day of prizes and friendly competition that will benefit local charities. This event is a great way to get a group of 4 together to enjoy a day doing the sport you love while recognizing important causes. Whether you want to be a part of the putting contest or donate an exciting prize, there is something here for everyone, and who doesn't love a friendly competition? Entry fee is $125 per person and includes green fees, range balls, dinner, and awards ceremony. Register here.
The Matchmake Can Release event is being held this Friday at the Home Brewing Company at 6:00 pm. This brewery is all about traditional, dry, and clean brews that will fulfill your passion for beer drinking. Here is your chance to make connections and interact with other beer lovers; so make your way down for a night of connecting and discovering your new favorite brews.
Re-define the outdoor movie experience with the luxurious Roof Top Cinema in San Diego, where you will be given a cozy blanket and personal headphones to watch the film. Skip the usual popcorn and replace it with delicious poke and fish tacos form the delicious menu available, along with a refreshing IPA. This Friday, A Quiet Place will be showing, the action-packed thriller that will make you jump out of your recliner seat. Guests can also stay late or come early in order to enjoy 15% off at one of the Grand Hyatt's restaurants. Take movie dates to another level and try something new that'll make for an epic night out. The film will begin at 7:00 pm. Tickets start at just $20; get yours here.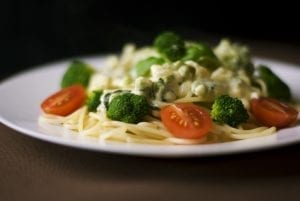 The SDIFF (San Diego Italian Festival Festivale 2018) is kicking off its 12th annual festival this Friday. Come out and witness the top Italian films of the year and meet the director Andrea Segre, amongst other special guests. There will be art, music, and, of course, an Italian inspired menu. Learn more about the Italian culture and be a part of a community that will welcome everyone like family. The event starts at 6:30 pm. Tickets are just $30; get yours here.
Saturday, September 29 
Welcome fall with an intro class that allows you to create your very own succulent. The succulent will be held in none other, than a pumpkin centerpiece and the fun starts at Powerhouse Park in Del Mar at 11:00 am. This beautiful design is the perfect way to combine your love of the fall season and home goods into one. Grab a friend and purchase a ticket for $55, and get ready to spend your Saturday creating a new decoration for your fall oasis.
The year isn't over yet, and it's not too late to workout more like you said at the beginning of 2018 while making resolutions. The Double Peak Challenge is a celebration for the outdoors where runners can experience the breathtaking views of this special spot in San Marcos. Racers will start in San Elijo and end at Double Peak, but if you don't want to do the entire 10K, you can participate in the 5K as well. The event starts at 7:30 AM this Saturday with tickets starting at $45!
Make your Saturday count at the Lung Cancer Research Foundation Free to Breathe Run and Walk, starting at 6:15 AM. This 5K will be alongside hundreds of supports and survivors, that will continue to show their passion for cancer awareness. Proceeds will go towards the Lung Cancer Research Foundation, supporting their actions to find prevention, diagnosis, and a treatment. Runners must register for a fee of $35. Don't miss out on the chance to interact with other supporters of Lung Cancer awareness. Register here.
The US Navy Blue Angels will entertain you with a high-intensity performance with aerobatic and choreographed maneuvers. To make this experience truly unique, there will be an aircraft along with combat equipment and show memorabilia. There will be vendors and other family activities. Come out and be a part of this one of a kind experience without even leaving your hometown. This event is FREE for General Admission. Special seating tickets available here.
Sunday, August 30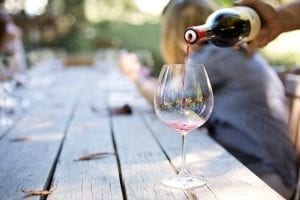 Follow the art instructor step-by-step as you recreate the featured painting: Butterfly Flowers, then take home your masterpiece. Head to Gordon Biersch Brewery in Mission Valley this Sunday from 1:00 – 4:00 pm. Tickets are just $35. Get yours here.
Coastal Roots Farm hosts Sukkot Harvest Festival at Leichtag Commons, this Sunday from 11:00 am – 3:00 pm. This annual event for all ages coincides with the last day of the week-long Jewish holiday of Sukkot, and is the Farm's biggest event of the year. This year's festival theme is Renew & Reroot. The family-friendly event will include a host of Jewish learning workshops, Farm Tours, music, tours of neighboring Butterfly Farms, a "libation station," fermentation tastings, as well as food options for purchase. There will also be a Kids Zone with several activities, including a flower crown making station.
All Weekend
Head to Waterfront Park this Saturday and Sunday for a weekend filled with eclectic house music. This music festival has come to be known as a San Diego favorite, happening twice a year. This Fall, CRSSD will be featuring artists like Bob Moses, Louise the Child, and more. Don't forget about the After Parties.
It's never too early to start celebrating Oktoberfest! The La Mesa Oktoberfest returns this Friday and will be running until Sunday. This is a free event for all ages that brings hundreds of San Diego locals together for a delicious beer, food, live music, and more beer. This festival also includes a vendor market and activities for kids, so you can bring the whole family out for a weekend celebration. Dates and time vary. Check out the full schedule of events here.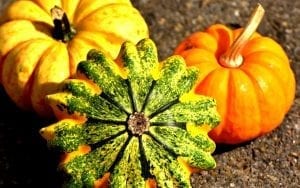 It's officially pumpkin season, and it's never to early to get started. Bates Nut Farm is ready to show you their goods from their gigantic and vibrant pumpkins, all the way down to their tiny white show pumpkins. Each weekend, the patch will have a new event going on from costume contests to a craft fair. Grab your friends and head down to this "Insta-worthy" pumpkin patch and pick out your jack-o-lantern to take home and decorate.
Take the chance to get behind the wheel of a brand new 2019 Ram 1500 all over an intense test track and get that taste for adrenaline that you crave. The Ram Trust Test Drive Experience is a 200,000 square footage vehicle that is being showcased at the Miramar Air Show to show off the capabilities of this monster. Check out the fun all weekend long from 9AM-5Pm, ending on September 30th.
Amaya's is participating in the infamous, San Diego Restaurant Week. All weekend long you can enjoy the mouthwatering palate of Seared Scallops, tender Veal,  and a refreshing Pistachio ice cream sandwich. Starting at $50, this is a tradition that you'll want to be a part of as a San Diego local. Restaurant week is an adventurous way to explore all of the fine establishments that San Diego has to offer, and allows you to try different bites throughout the city, so be a part of the tradition!
Plus we are giving away gift certificates to participating restaurants. Enter to win here. 
Set sail with locals and tourists alike for a relaxing night with your favorite drink in hand. The 82-foot yacht is complete with unique furniture, an open-air deck so you can feel the fresh salty breeze, and champagne as you enter the ship. The family-owned yacht includes a full bar and amazing views as well, along with delicious appetizers. The two-hour adventure starts at 6 PM on Friday and Saturday, so don't miss your chance to try something new and explore a new found passion for sunset cruises. Tickets start at $37.50; get yours here.
53rd Annual Fall Bonsai Show
Bonsai of various sizes and species will be on display, as well as other bonsai-related items for sale by club members. Head to the Casa del Prado, Room 101 at Balboa Park for a weekend filled with beautiful Bonsai. The Bonsai show takes place from 10:00 am – 5:00 pm on Saturday and Sunday.
Enjoy your weekend in San Diego!