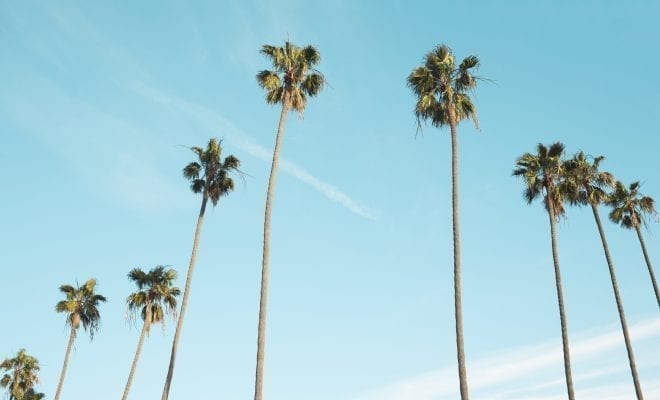 Entertainment & Events
This Weekend in San Diego: 6/23-6/25
By
|
This weekend is full of beer, art, and a little more beer. Enjoy country concerts by Brad Paisley and the fine artists that San Diego has to offer. Here's what's happening in your city this weekend!
Brad Paisley is adding more shows to his Life Amplified tour just for you, and you don't want to miss it. Come to the Sleep Train Amphitheater this Friday and enjoy the country music and the country beer drinking activities. Tickets are expected to sell out, so make sure to get your passes and get ready for a night full of country.
The night time market will be June 24th from 4pm-Midnight and June 25th from 3pm-9pm. It is a $3 entrance fee to get in with a $5 parking fee. There will be food vendors and live entertainment all night long. Enjoy the delicious food and the wide variety of entertainment and activities. The perfect place to hangout on a weekend night and enjoy each other's company while indulging in food.
On June 24th from 1pm-5pm you can be a part of the Distilled San Diego Spirit & Cocktail festival for just $33 and $125 for VIP. For general admission you will have a 10-tab wristband, complimentary cheese, and more importantly, entrance i
nto the San Diego County Fair. The VIP experience includes unlimited beer samplings, a take-home tastings glass, a VIP lounge with unlimited food, and entrance into the fair. Come and be a part of the fun as you taste luxurious beers and enjoy your perfect weekend.
If you are a self proclaimed "foodie" then this is the perfect event to start your weekend. There will be 45 restaurants included along with coffee shops, wine bars, and food places you've never heard of, but always dreamed of. You can walk around, bike around, or head to the trolley for transportation. From 11am-3pm you can explore new shops and more importantly, new food.
Get your scare on this weekend with a haunted ghost tour of the Davis-Horton House. Tickets are $20 and the scare and history is worth every penny. You will learn about ghost haunting's in the past and present, and visit other haunted places on this tour. Explore the saloons, brothels, and a funeral parlor. This is the perfect place to learn about history in San Diego, and the perfect place to question if ghosts are real.
Come taste beer and enjoy your weekend in San Diego. The Thorn Street Brewery offers tasting at $5 a person. The brews are handcrafted and ready to be indulged in. Enjoy tasty drinks from 5pm-7pm this Friday and the get the weekend started.
This is a place to express artistic talent and to further more appreciate the talented minds in San Diego. This festival allows other artists to talk to each other, collaborate, and support one another. The shows run from 45-60 minutes and you can see multiple shows if you want. Artists have complete freedom to showcase whatever they want, so come see the beauty of art in San Diego.
Get your Friday night started with a beer and a shot from the House of Blues in San Diego. Get a pint of beer along with your shot sidekick for only $10. Sing along this Friday with Live Band Karaoke, starting at 7pm.  Grab a group of your friends and get ready to enjoy Friday night and this offer while you still can. This generous offer ends on June 30th, 2017.
Enjoy your weekend in sunny San Diego.