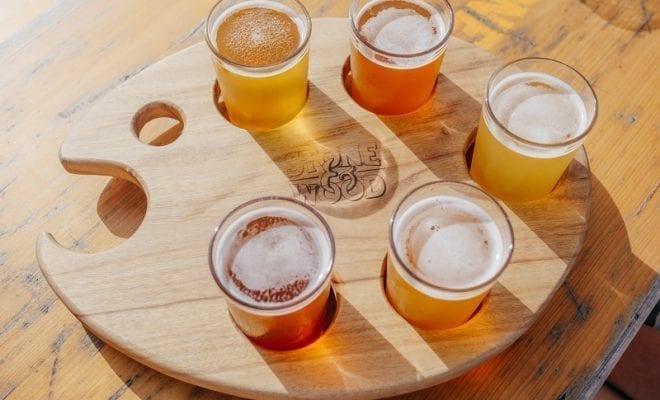 Entertainment & Events
This Weekend in San Diego 11/2-11/4
By
|
San Diego Beer week is upon us, which means it's time to celebrate beer this entire weekend and all next week. Enjoy delicious food, tasty wine, and Dia De Los Muertos celebrations all weekend long.
Friday, November 2nd
If your taste buds crave sour beers and all things sweet, you can spend all day from noon to 11:30 pm filling up on this special new release, just in time to kick off San Diego Beer Week. Enjoy live music and art while sipping on your new favorite Violet Sour and Elder Flower Sower to start off the best week of the year.
This Friday from 3pm-6pm enjoy a Dia De Los Muertos celebration at the Eternal Hills Memorial park, Mortuary, and Crematory. There will be delicious food, drinks, raffles, and honoring those loved ones who have passed. The Sunset blessing event begins promptly at 5:30 pm and will honor the souls that you are remembering during this special holiday.
Celebrate those who have passed with a celebration with the living. The Village at Pacific Highlands Ranch will be celebrating this traditional Mexican holiday in style with face painting and a live mariachi band from 5 pm -8 pm. Indulge in tasty food made by professional chefs, as well as quenching your thirst with drink specials. Spend the night with family and friends and be a part of this special day remembering those that you love.
The Musem of Making Music is hosting is hosting this year's Sounds Like San Diego event that includes 3 special events. You can partake in the Top 40 event where artists and singers all over San Diego will come and perform live, with the next event being a tribute to Mundell Lowe, a talented musician who passed away last year. The festivities start at 7 pm and you won't want to miss these San Diego legends help you dance the night away.
Saturday, November 3rd
Join San Diego locals at the beautiful Coronado Island Marriott Hotel for an evening honoring Corazon de Vida (CDV), a US 501c3 non-profit organization providing life-changing support for orphaned and abandoned children in Baja, Mexico. The event will include a champagne reception, Mezcal, and Baja wine tastings, a delicious dinner, live piano music, DJ and dancing until 11:30 pm. Your $125 ticket includes Champagne Reception, Mezca, and Baja Wine Tastings, Dinner, Auctions and Entertainment.
Starting on November 3rd from 11 am to 5 pm, make your way down to the Ramona Art & Wine Festival taking place at Begent Ranch. Bring your friends out for a day of wine drinking, live music, art, and delicious cheeses. Don't miss the live auction with a chance to win 6 hand-painted wine barrels. Tickets start at $39.
There is nothing better than a festival that celebrates food, especially when that food is fresh tamales. From 11 am- 5 pm at Grape Day Park get ready for a day of beer, a wine garden, live entertainment, contests for the best tamales, and of course, tamales. Don't miss the free Summer Concert Series from 4 – 7 pm at the California Center for the Arts, tickets starting at $40.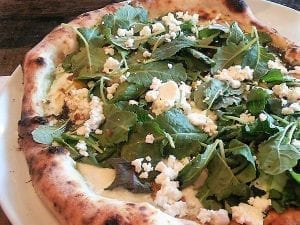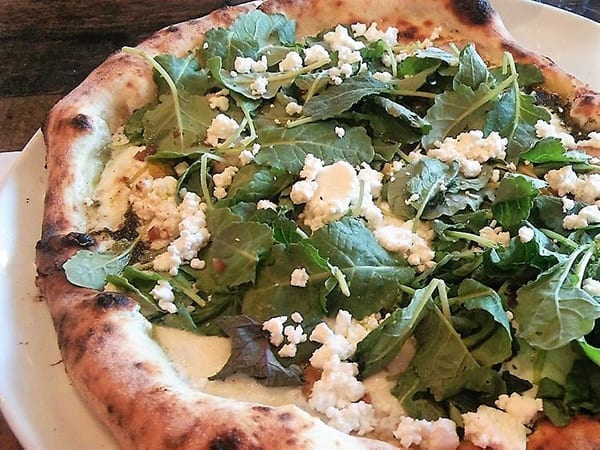 Everyone loves a traditional farmers market on a Saturday morning. From noon – 4 pm you can enjoy the Del Mar Farmers' market in Camino Del Mar, which features a variety of different foods, fresh flowers, and other delicious treats. The market is an organic and pesticide-free event. You'll find everything from fruits and vegetables, to fresh hummus, seafood, eggs, baked goods, cheese, and kombucha. Bring the whole family out for a day of arts and crafts while tasting their way through the Del Mar Farmers' Market.
There's a fine dining and design stunner coming to downtown's waterfront this weekend. Opening November 3rd at the base of the brand new InterContinental Hotel is Del Frisco's Double Eagle Steakhouse.  Del Frisco's Double Eagle Steakhouse is an ultra-premium steak house providing a distinguished dining experience with personalized service in a breathtaking atmosphere, offering bold, delicious fare complimented by an expansive, award-winning wine list. Del Frisco's Double Eagle Steakhouse San Diego is located at 901 Bayfront Court #105, at the intersection of Broadway and Pacific Highway.
Sunday, November 4
brunch-lovers, friends and families are invited to revel in soulful energy by rejoicing in an uplifting and inspiring celebration of life and music. Synonymous with this festive time of year, the House of Blues World-Famous Gospel Brunch offers an experience unlike any other in the San Diego area. Featuring local talent performing both traditional and contemporary Gospel music, and a buffet of comfort food, Gospel Brunch will be held this Sunday at 11 a.m. on November 4, and select Sundays for the rest of the year. All-you-can-eat selections include breakfast favorites, tender carving stations, signature chicken and waffles, southern specialties and mouth-watering desserts.
San Diego County welcomes its newest addition to the farmer's market frenzy. Lane Field Park Markets will feature dozens of vendors every Sunday from 10 am – 4 pm near the San Diego Harbor.
One of North County's largest free street fairs returns this Sunday for the 2018 Carlsbad Fall Village Faire this Sunday from 8 am – 4 pm. The fair to take over 14 blocks in the Carlsbad Village Sunday. More than 800 booths stretching over 14 blocks, will offer craft goods, handmade art, and mouthwatering bites. There will be everything from clothes and accessories to antiques and home decor. The children's area is equipped with a bounce house and rock-climbing wall, while adults can indulge in sips, suds and live music at the event's beer and wine garden. 

All Weekend
This weekend, check out the Formidably Art Exhibit from 10 am- 4 pm on Friday and Saturday. The cash award exhibit will be put on by talented artist Carol Thomason. There will be wine and delicious bite at the opening reception on Friday, November 2nd from 5 pm – 8 pm.
Friday and Saturday starting at 10 am at Paleo Treats, you can get $1 per pound credit for your (or your child's) candy. Turn in your Halloween candy for delicious and healthier alternatives available at Paleo Treats that include desserts free from dairy, grain, and gluten. All made from whole food ingredients, these tasty treats are guilt-free.
Start of San Diego Beer week with the Kegs & Eggs event happening this Saturday and Sunday from noon to 3 pm for a day of brunch and special beers being released both days. Come down to Duck Foot East Village Taproom and Kitchen for brunch from noon to 3 pm and a Maple Bacon Red Ale release on Sunday. If you're a beer lover and supporter, make sure to stop by to be the first to taste these new releases.
Get thrills and chills during Belmont Park's annual Halloween festival, Boomont. The amusement park along Mission Bay is transformed into a festive getaway with themed rides and attractions like the Spooky Coaster and Zombie Laser Tag. Ride wristbands will be half-price to those that mention the offer. Kids 12 and under can dress up in costumes and trick-or-treat throughout the park from 6:30 to 7:30 p.m. each night. The festival is held on Fridays, Saturdays and Sunday through November 12 with different featured events each night.