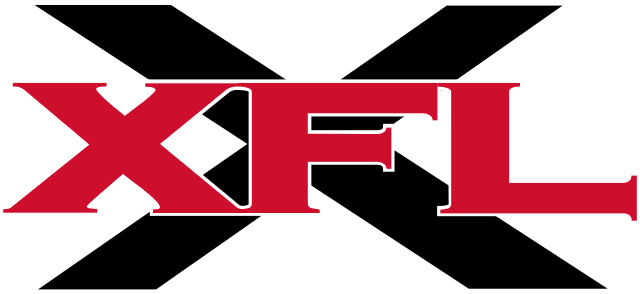 Entertainment & Events
The Return of the XFL
By
|
Hardly a memory in most people's mind anymore, the XFL was a professional American football league that played only one season in 2001. The league was formed as joint venture with the WWE, and was known for its rougher play, fewer rules, and overall gimmicky quality that mirrored professional wrestling. While it certainly had its antics going for it, the XFL fizzled out after the first season, and was subsequently disbanded.
However, earlier this year, Vince McMahon, the founder of the previous XFL, announced that the league would be making a comeback. In a press conference, McMahon stated it will give fans the opportunity to experience "football reimagined." The return of the league will based on the original one, with some key changes that showcase that this project is a serious foray into the professional sports world. McMahon said, "We will present a shorter, faster-paced, family friendly and easier to understand game."
The league will still consist of 8 still to be determined teams, with the league retaining ownership over each team franchise. One key change is that safety will be of the utmost concern for the players. In the original league, players were unable to signal for a fair catch, often resulting in hard hits and causing serious injuries. This, however, will not be the case, especially as the sport has come under fire for the renewed concern of players safety from dangerous head injuries.
McMahon was given the names of three quarterbacks  – Tim Tebow, Johnny Manziel, and Colin Kaepernick, and asked if he thought the XFL would be a good place for them to play. He responded by saying "We want someone who does not have any criminality associated with them whatsoever. In the XFL, even if you have a DUI, you will not play in the XFL. If Tim Tebow wants to play, he could very well play." The statement was clear to single out Manziel, who had a series of legal troubles during his brief time as a quarterback for the Cleveland Browns.
As of now, the new league does not have a TV partner announced, but McMahon has stated that the games will be available on multiple platforms, including yet to be named streaming services. The original XFL used WWE announcers for games, but that will not be the case with the new iteration of the league.
Games are set to start in 2020 with and each season consisting of a 10-week regular season and a four team playoff. Each team will have a 40-person roster, slightly fewer than the NFL's 53-man roster. The games will be much shorter, unlike NFL games which can stretch on for upwards of three hours. Although it is uncertain exactly how that will be accomplished, it has been rumored that McMahon will be cutting half-time from the games.
While the original XFL suffered from a variety of problems that led to its early demise, McMahon hopes for it to become a professional league that is taken seriously by fans and athletes alike. McMahon and the XFL faces numerous challenges accomplishing this goal, but it appears that he is fully prepared to make this dream a reality. Who knows, maybe we'll have more football in our lives soon. Keep an eye out for the XFL when it debuts in 2020.