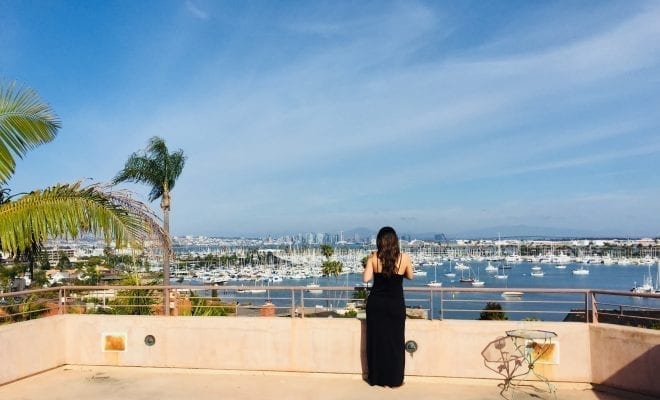 Entertainment & Events
'Taste of Point Loma' to celebrate city's Portuguese history
By
|
Point Loma holds a key element of history in San Diego. (Did you know "loma" is the Spanish word for hill?)
Portuguese navigator Juan Rodríguez Cabrillo arrived to the coast in September 28, 1542. Historians believe he docked his flagship on Point Loma's east shore, describing  San Diego Bay as "a very good enclosed port". This was the first documented landing by a European in present-day California; some people claim Point Loma is "where California began". More than 200 years were to pass before a permanent European settlement was established in San Diego in 1769. Ballast Point got its name from the practice of ships discarding their ballast there on arriving in San Diego Bay and taking on ballast as they left for the open ocean. Ballast Point and La Playa are now on the grounds of Naval Base Point Loma. Many Portuguese fishermen and fishing boat owners settled there more than 100 years ago. Some people refer to the area as "Tunaville" because of its association with the tuna-fishing fleet.
To celebrate the Portuguese cultural history, the Peninsula Chamber of Commerce will be hosting the 29th Annual Taste of Point Loma this Wednesday April 11, from 5:30-9pm. The event will offer San Diego locals and visitors alike exclusive samples of fresh seafood, decadent desserts, and a variety of ethnic cuisine from local restaurants, cafes and bakeries.
Returning to this year's event is the celebration of Point Loma's Portuguese Heritage with the United Portuguese S.E.S. Inc. (U.P.S.E.S. Inc.). who will be providing samples of traditional Portuguese dishes along with entertainment throughout the evening. "We are excited to celebrate and bring awareness to the rich Portuguese heritage in Point Loma," said President of the Peninsula Chamber of Commerce, Matt Kalla. "United Portuguese S.E.S. Inc. does a great job at giving the community a glimpse into their traditional cuisine, customs and activities."
Participating restaurants include Blue Wave Bar & Grill, Brigantine Seafood & Oyster Bar, Charles & Dinorah at The Pearl, Jimmy's Famous American Tavern, Living Room Café, Miguel's Cocina, Mitch's Seafood, Old Venice Restaurant, Point Break Café, Point Loma Fish Shop, Pomodoro Ristorante Italiano, Pummaro, Shanghai Bun Restaurant, Sushi Lounge, The Elegant Truffle and The Wine Pub. Recommended beverage pairings are available for purchase. Shuttle services will also be provided throughout the night.
Tickets can be purchased online here, at The Wine Pub, or Matt Kalla's State Farm office located at 4148 Voltaire Street. Discounts are offered to students, military and anyone traveling by bike. Event check in for online ticket purchasers will be at United Portuguese S.E.S. Inc., located at 2818 Avenida de Portugal. Attendees who purchase tickets at The Wine Pub or Matt Kalla's office can start at any of the participating restaurants identified on the ticket. Proceeds from the event will benefit the Peninsula Chamber of Commerce and Point Loma Association.