Entertainment & Events
Experience the Holiday Magic at the Little Italy's 18th Annual Tree Lighting & Christmas Village
By
|
Some holidays are best celebrated with the community; and after all, spreading joy and cheer is what Christmas is all about at its core.
During the holiday season, you want to take advantage of the most exhilarating way to spread cheer and joy when reuniting with your friends and family. The winter allows for the perfect time to gear up with your warmest blanket and your best hot cocoa mug and take a stroll outside to experience the sights and sounds with the company of others.
It just so happens that San Diego offers the perfect event for such an occasion—a tree lighting ceremony with the king of the North Pole.
In keeping with San Diego traditions, this year's Little Italy Tree Lighting & Christmas Village will debut its 18th annual showing, which will take place on Saturday, Dec 3 from 4:00 p.m. to 8:00 p.m.
As per usual, attendees can survey the bright lights or elect to hangout with Santa Claus, and this year will introduce a new kind of experience to the occasion.
During two of the Christmas tree lightings, all of India Street will be closed—marking the first time in Little Italy's Tree Lighting history that it will be barred from vehicles during the festivities.
According to Chris Gomez, Little Italy Association's District Manager, this will provide spectators ample to time to view one of their more larger-than-life Christmas trees at the event.
"The Little Italy Association is decking the halls for the families of San Diego and in our neighborhood to come out and celebrate the holiday season together," said Gomez.

"This Little Italy tradition brings the Christmas magic to San Diego and this year will be extra special because we are closing down India Street for two Tree Lightings! One will be for our 25' tower of over 1,000 gorgeous poinsettias in the middle of Piazza Basilone and the other, in front of what's going to be the new heart of Little Italy—Piazza Della Famiglia."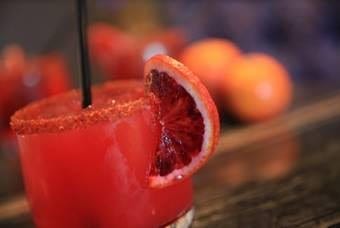 This year's festivities will be kicked off with the cheery and jubilant Santa Claus himself who will be available for his usual duties of meet and greet sessions to determine who makes the 'naughty or nice' list to go along with a photo op. But rest assured, he will be on-hand for spectators and attendees of all ages.
From there, the Christmas tree lighting ceremonies will be scheduled to begin at 5:30 p.m and throughout the night on Fir and India Streets.
This year's Christmas Tree Village caters to the kids and family, too. It will include: live music, kid activities, holiday treats, seasonal venders, and much more.
And if you consider yourself to be the 'shopaholic' type, then rest assured that the Little Italy Mercato's –where the year-round farmer's market takes place- vendors will appease your needs.
In essence, one can expect this year's Little Italy Tree Lighting Ceremony to be a staple in 2016's most memorable events in San Diego. Find more information at the Little Italy Tree Lighting and Christmas Village's information website.